Not sure how I missed this. None of the gazillion Google alerts I've set up to track all things exhibition and distribution informed me that National Public Radio broadcast a story on Cinépolis back on August 12th. Nor did I hear the piece on Morning Edition, the NPR program my alarm clock blares on most days. (No doubt it aired during one of my many "snooze bar" fits.) There was even a story in the Hollywood Reporter that slipped under my radar.
If you live in the United States or Europe and have never heard of Cinépolis that may change very soon. The Mexican based theatre chain has a history dating back to 1947 and has grown to encompass more than 2,500 screens in over 270 theaters spanning several Latin American countries, including Brazil, Costa Rica, Colombia, El Salvador, Guatemala, Honduras, Peru and, of course, Mexico.
Over the past 10 years Cinépolis has gone through explosive growth to become the fourth largest theatre chain in the world. They company serves nearly 117 million moviegoers each year and its theaters in Mexico account for more than 61% of the country's box office. A few years back the company began opening multiplexes in India. Now they've moved north into the United States and opened their first Cinépolis Luxury Cinemas in Del Mar, California, a wealthy suburb of San Diego.
Cinépolis spent upwards of USD $7 million renovating the shuttered UltraStar Del Mar Highlands 8 into an upscale complex with eight auditoriums featuring 65 leather recliners. Chair-side wait service is happy to bring you everything from sushi and other gourmet delicacies to more traditional snacks such as popcorn and soda. Naturally, no VIP cinema experience would be complete without an extensive wine list and selection of other adult beverages.
The NPR piece focuses on the luxury aspect of Cinépolis first U.S. theatre by highlighting amenities such as the art gallery in the lobby. They program also goes out of their way to explain that:
Traditionally, it's huge Mexican corporations that buy existing U.S. companies. But Cinepolis is on the cusp of a new trend: Mexican companies coming to the U.S. as themselves.
Historically, Mexican businesses have always rebranded themselves to appear more domestic when venturing into the U.S. As examples, NPR points to two baked goods companies, Entenmann's and Thomas', which are owned by Grupo Bimbo, a Mexican company.
The Del Mar theatre is just the first of what Cinépolis hopes will be many such venues. They already have plans to open two additional multiplexes in nearby La Costa and Laguna Nigel, California by mid-2012.
You can listen to the NPR piece below.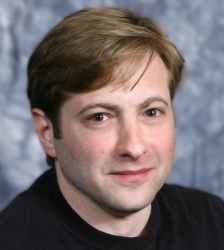 Latest posts by J. Sperling Reich
(see all)