[youtube width="560″ height="315″]http://www.youtube.com/watch?v=CWX34ShfcsE[/youtube]
Living up to the stereotype that you can file a lawsuit for just about anything in the United States, the Hollywood Reporter published a story over the weekend about a woman in Michigan who is suing the distributor of "Drive" over what she claims is a misleading trailer.
Sarah Deming's lawsuit states that FilmDistrict's trailer for "Drive":
"…promoted the film 'Drive' as very similar to the 'Fast and Furious', or similar, series of movies…'Drive' bore very little similarity to a chase, or race action film… having very little driving in the motion picture."
The critically acclaimed film is directed by Nicolas Winding Refn and stars Ryan Gosling as a Hollywood stunt driver who takes side jobs as a getaway driver for various robberies. "Drive" does feature at least one car chase which is likely to go down in the annals of cinema history as one of the medium's best, but the movie is hardly a shot 'em action film similar to the "Fast and Furious" franchise. In fact, the story centers more on Gosling's character and his flirtations with a character played by Carey Mulligan. It's more of a thinking-man's suspense film.
Even so, the trailer wasn't Deming's only complaint. She was also turned off by moments of overblown cartoonish violence depicted in "Drive" which left very little to the imagination. Her lawsuit went on to claim:
"Drive was a motion picture that substantially contained extreme gratuitous defamatory dehumanizing racism directed against members of the Jewish faith, and thereby promoted criminal violence against members of the Jewish faith."
It remains to be seen whether any court in their right mind will let the suit stand or if it will get booted as frivolous, though Deming is hoping to have a few friends on her side when she starts dealing with the legal system in earnest. This week she plans on filing for class action status so that any moviegoer that was fooled by the trailer for "Drive" can join in on the lawsuit.
In an age where it's impossible to browse the Internet for more than five minutes without stumbling across an endless supply of movie news blogs, it's hard to make a case that a trailer is the only way to gain information about a film title. Aggregation websites such as Rotten Tomatoes can provide you with well over a hundred reviews for any past, present or future release. However the justice system may very well see a misleading trailer as a form of false advertising.
Michael Giltz, my co-host over on Showbiz Sandbox, may have put it best when discussing the story on this week's episode. He sarcastically stated that maybe we could also sue studios when all of the funny jokes are in a trailer or it turns out the ending is actually revealed in the preview.
What do you think of Deming's case? Does the trailer make "Drive" look like an action film? Let us know your thoughts in the comments section below.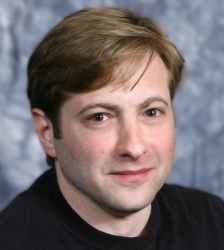 Latest posts by J. Sperling Reich
(see all)