After first being announced at CineEurope in Amsterdam last June, more details are emerging about the Direct From Broadway, an alternative content series aiming to bring musicals from The Great White Way to movie theaters around the world.
New York based Broadway Worldwide, whose production of the Broadway musical "Memphis" found success when it screened in U.S. and Canadian cinemas this past spring, is teaming up with Supervision Media out of the United Kingdom to bring at least four hit musicals to theaters. Along with "Memphis", the series will feature "Jekyll& Hyde: The Musical" starring David Hasselhoff, "Putting It Together" with Carol Burnett performing Stephen Sondheim tunes and "Smokey Joe's Cafe: The Songs of Leiber and Stoller".
From what I can tell from the press release, Broadway Worldwide is the production company behind each of the HD titles and SuperVision Media will be acting as the distributor. SuperVision Media is no stranger to theatrical alternative content. They recently screened Wimbledon in 3D and is in the process of rolling out Michael Flatley's "Lord of the Dance 3D".
NCM Fathom distributed "Memphis" in North America back in April and now SuperVision Media will bring the musical to cinemas throughout the rest of the world, starting with the U.K. and Ireland on November 24th. The title will move on to South Africa, Hong Kong and other European countries before the year is out, and then travel to Latin America, Australia and New Zealand in March of 2012.
The remaining three titles will be screened in Europe next year on January 26th, February 25th and March 22nd. "Smokey Joe's Cafe", "Jekyll & Hyde" and "Putting It Together" will be shown in other territories starting in April 2012.
Of course, it's great to see the selection of alternative content choices available to cinema owners expand, though I might question the choice of musicals selected for the inaugural Direct From Broadway series. "Memphis" is the only recent entry among them, having won the Tony for Best Musical in 2010. "Smokey Joe's Cafe" opened on Broadway in 1995, "Jekyll & Hyde" opened in 1997 and the Broadway run for "Putting It Together" was in 1999.
The draw for "Smokey Joe's Cafe" will likely be the hit 1950's rock songs of Leiber and Stoller, whereas the poorly received "Jekyll & Hyde" will have to rely on Hasselhoff to bring in fans. "Putting It Together" may have a shot thanks to the star power of Carol Burnett and the legendary reputation of composer Stephen Sondheim.
In looking at Broadway Worldwide's website it seems the only musical they've produced that is not being screened as a part of the series is "Sophisticated Ladies". There was no word from either party as to whether additional musicals would be available for any potential future series in what is being announced as "an exclusive multi-year licensing arrangement".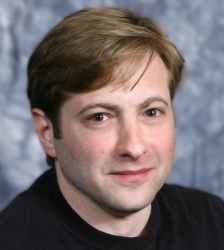 Latest posts by J. Sperling Reich
(see all)