Just this past weekend I was shocked when my daughters, six and four-year-olds, asked who Bugs Bunny was. I'm not sure why I was so surprised, since they watch very little television and most of the movies they've seen feature characters from Disney, Pixar and Dreamworks Animation titles. This is probably why my attempt to trigger their memory with a "What's up Doc?!" in my best Mel Blanc voice was such a failure.
Thanks to YouTube it only took a few minutes to introduce my daughters to not only Bugs Bunny, but Daffy Duck, Elmer Fudd, Wile E. Coyote, Tweety Bird and all the major Looney Tunes characters I remember so fondly from my own youth. Yet, as if responding to my personal predicament, Warner Bros. themselves will be lending me a hand in my daughters animation education.
Earlier today, the studio announced that three new animated Looney Tunes shorts will be shown in theaters in front of Warner Bros. releases. Not only will these new shorts be shown in 3D, but they will feature the voice of Mel Blanc based on recordings he made in the 1950s.
Per the press release, the shorts hitting theaters are as follows:
"Daffy's Rhapsody": In the first of the new shorts, a persistent Elmer Fudd chases Daffy Duck (Blanc) on stage during a musical performance. The short features Blanc performing the song "Daffy Duck's Rhapsody." "Daffy's Rhapsody" is scheduled to debut in theaters on November 18, 2011, in conjunction with Warner Bros. Pictures' release of "Happy Feet 2."
"I Tawt I Taw a Puddy Tat": A classic game of cat and bird transpires in Granny's apartment as Tweety Bird goes to great lengths to avoid the clutches of his arch-nemesis Sylvester the Cat. The short also features the hit song of the same name, which was performed by Blanc, and sold over three million copies worldwide.
Untitled Coyote & Road Runner: Wile E. Coyote's epic quest to capture the Road Runner continues in this all-new short. Will the Coyote finally get his paws on his elusive prize?>
While my opinion on this may be biased given recent family events, I believe this is a win-win-win for everybody. That's right, three "wins", not just two. And here's why:
Surely Warner Bros. is using the shorts to help spread the word on their new television series "The Looney Tunes Show" which debuted on the Cartoon Network in May. However, the side effect of this promotion effort is that the studio will be keeping the Looney Tunes brand alive. My children know who Mickey Mouse is because Disney sticks him in their face every chance they get, especially at theme parks. My children are too young for Six Flags amusement parks so they don't run into the Looney Tunes characters in person. Nor do they see them on television since, unlike when I was a child, there are now hundreds of channels for a pre-schooler to surf limiting the opportunity for them to stumble across a Looney Tunes rerun. To maintain a brand, a company needs to constantly be placing its product in front of customers. That's exactly what Warner Bros. is doing by bringing Looney Tunes back into theaters.
Thanks to modern technology there has never been a better time for animated content. Though still a labor intensive process the time it takes to create animated films has been drastically reduced. The costs in producing such content has also declined, enabling armies of animators working out of their basements to produce hundreds of hours of animated shorts. Most of this content winds up being featured on YouTube or websites such as Cartoon Brew. Wouldn't it be nice if there were one more venue to show such work? Who knows, maybe one of these new minute long pieces will turn into the next "Simpsons".
After realizing the gap in my daughter's knowledge of animation, I lamented the fact that theaters no longer screened shorts in front of movies. Surely not every film can or should have a short in front of it, animated or otherwise, but wouldn't it be a nice bonus to see such content in theaters rather than just trailers and commercials. One of DVD's major selling points is all the bonus material that often comes with each disc. Why not throw "extras" into theatrical releases as well. It will give moviegoers a reason to see a film in theaters instead of waiting for the DVD and thus theatre owners may see a slight increase in attendance. So it's a twofer; both moviegoers and cinema owners win.
Let everyone know what you think of having shorts in front of theatrical releases in the comments below. Are you excited to see Looney Tunes returning to theaters?
There is really only one way to close out a post such as this; borrowing a line from Looney Tunes own Porky Pig, "Th-th-th-that's all folks!".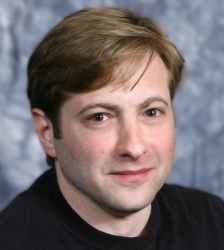 Latest posts by J. Sperling Reich
(see all)