Shortly after the 8.9-magnitude earthquake occurred off the coast of Japan on March 11th numerous rumors and speculation have swirled around the exhibition industry over its impact on the availability of digital cinema equipment. In part, this was spurred on by Texas Instruments reporting that their manufacturing plant in Miho, Japan, about 40 miles northeast of Tokyo, "suffered substantial damage" during the quake.
Because third of the output at TI's Miho plant is dedicated to DLP production. The DLP chip is one of the most important parts in digital cinema projectors manufactured by Barco, Christie and NEC, so it was initially thought that the industry would once again face a shortage of equipment. However, since then both Barco and Christie have publicly said they have enough inventory on hand to meet demand for months, if not a year, into the future.
As the number of emails coming in to Celluloid Junkie with questions about the issue increased to more than two dozen, I felt it appropriate to give TI a call for an update. What I learned was that, most importantly, all of TI's personnel are safe and unharmed. The company's fabs in both Miho and Aizu-Wakamtsu (about 150 miles north of Tokyo) were damaged in the earthquake. At Miho, the building withstood the earthquake, though the manufacturing equipment inside was damaged as it got tossed around with all of the shaking.
By the end of March repairs at Miho were finished on the facility's infrastructure systems that deliver water, gases, chemicals and air. Most significantly, the fabs cleanroom was recertified. At the time, 90 percent of the plant's equipment had passed electrical tests.
According to TI's manager of DLP Cinema, Dave Duncan, "We're happy to report that the recovery is progressing really well at Miho, and is on schedule to return to full production. With this in mind, along with our ability to quickly identify and utilize our alternate manufacturing sites, and reports from our digital cinema partners, we do not foresee problems with delivering chipsets to them. We will keep their production going strong through the rest of the year and beyond."
Keep in mind, that while the fabrication of DLP chip begins in Japan they are shipped off to Dallas, Texas where the mirror structure is manufactured. They are then sent to Taiwan where production of the Digital Micromirror Device (DMD) is completed. When dealing with a manufacturing process stretching across one or more countries it is important to remember that most experienced companies will tend to have enough inventory at every stage to account for quality assurance issues as well as problems with shipping and customs.
Presently, TI estimates that their Miho plant will resume production sometime in April and will be at full capacity by mid-July.
Of course, another major digital cinema projector company is the Japanese based Sony. It's not hard to see how their inventories and ability to meet customer demand would be affected by the recent earthquake. So far, we've heard two public statements from the company. The initial claim was that the quake had no impact at all on their current manufacturing ability. In early April a representative of the company said Sony was still trying to determine whether the disaster would have any affect on the availability of projectors. This could actually be a positive sign since any damage Sony facilities suffered wasn't extensive enough to immediately reveal a slow down in in manufacturing. Sony may instead be waiting for third-party component suppliers to inform them of any potential delays.
Indeed, rather than worrying about whether the Japanese earthquake will cause a digital cinema projector shortage, the industry might have a bigger problem when it comes to d-cinema servers, which rely heavily on numerous boards and chips manufactured in the region.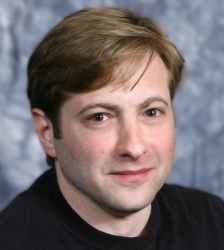 Latest posts by J. Sperling Reich
(see all)