Cinema Digitaal, the organization overseeing the rollout of digital cinema in the Netherlands, has selected Arts Alliance Media to as their integrator to convert more than 500 screens throughout the country to digital.
Under the exclusive arrangement AAM will install and maintain digital cinema equipment and technology in a wide range of cinemas encompassing large exhibition chains and smaller art house venues. Circuits not participating in the rollout include Pathe, Euroscoop and Utopolis, as they will be handling their own conversions.
AAM will also provide their VPF deals with five Hollywood studios and is in the process of finalizing similar deals with the 14 local distributors that make up the NVF.
Cinema Digitaal was founded by the Dutch Association of Cinema Operators (Nederlandse Vereniging van Bioscoopexploitanten, NVB), the Dutch Film Distributors' Association (Nederlandse Vereniging van Filmdistributeurs, NVF) and the EYE Film Institute. The Dutch government is funding 14 percent of the project with additional funds coming from the Netherlands Film Fund (Nederlands Fonds voor de Film) and bank financing.
With no VPF deals of their own, Cinema Digitaal needed to partner with an entity that had such agreements covering the Netherlands. Thus, it was really a choice between AAM, XDC and Ymagis.
The unique relationships that make up the Cinema Digtaal cooperative was highlighted by Giovanni Dolci, Arts Alliance Media's Strategy & Business Development Executive, in his press release statement:
"It's very exciting to see distributors and exhibitors cooperating to achieve a joint solution, which will allow the whole country to benefit from digital cinema. The NVB and NVF have both worked hard to reach this agreement and we're thrilled that they have chosen AAM to implement the rollout. This will be a great real-life example of how the VPF model can be viable for many different exhibitors."
AAM will commence the rollout this spring.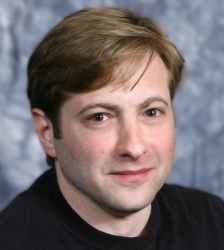 Latest posts by J. Sperling Reich
(see all)