Hollywood movies are shown all over the world. In fact, American films are cited by some as one of the country's biggest exports. So I wasn't exactly surprised to find out that American made flicks are quite popular in Poland. However, I recently stumbled across PolishPoster.com, a cache of Polish promotional one-sheets for popular Hollywood releases which, for me, was a welcome discovery.
In an effort to align their marketing with the cultural taste of Poland's moviegoers, distributors have turned to local artists throughout the years to customize the one-sheets for American movies. The end result was the creation of hundreds, if not thousands, of movie posters that rival modern art masterpieces.
Apparently there was an art movement in Poland beginning in the mid-1960s and lasting through the 1980s known as the Polish School of Poster Art or the Polish Poster School. The country was the epicenter for a style referred to as "wall and board" art. Artist Henryk Tomaszewski is credited with being the founder of the movement in the 1950s.
The style proved so popular that during the Cold War the government used the unique posters for propaganda campaigns. Ironically the most widely recognized image from such political posters is the iconic banners used by Lech Wa??sa during rallies for the anti-government trade union Solidarity.
According to the PolishPosters.com, the Polish Poster School has been in a slow and steady decline since the end of the Cold War:
"Present-day street advertising does not need artists but businessmen, able to efficiently carry out the wishes of the customer. No one expects an artistic vision; the message does not need to be allegorical and ambiguous, simply effective."
That's a real shame since the posters created for American movies during this time are often better than the originals crafted by the marketing machines of Hollywood studios. A poster for "The Bachelor Party" resembles the work of Saul Bass. There's the chaotic explosion of color on a "Big Lebowski" one-sheet that would make Jean-Michel Basquiat envious. Marlon Brando's face is set ablaze in pastels on the poster for "Apocalypse Now". The stockinged legs of dancing girls form a Swastika on the one-sheet for "Cabaret". My favorite is probably the minimalist poster for Charlie Chaplin's "The Gold Rush" which turns the silent film stars face into an emoticon, long before such symbolism was in fashion.
Remarkably, many of these one-sheets can still be purchased on the PolishPosters.com. Have a look through their website and let us know what you think in the comments section below.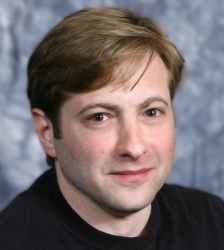 Latest posts by J. Sperling Reich
(see all)