[/caption]
Do you ever have days where you're sorry curiosity got the better of you? Back on February 1st Omnilab Media Cinema Services announced that it had signed a virtual print fee agreement with Paramount Pictures. I decided not to post anything about it at the time believing that news of deals with additional studios would shortly follow.
It is highly unusual for a deployment entity to make public announcements about VPF deals unless they include three or four studios. In fact, some studios won't allow press releases to be published unless an integrator has signed agreements with minimum number of studios. There are several reasons for this, not the least of which is that financing for most third-party rollouts can not be accessed until deals with several studios have been completed.
Apparently, I wasn't alone in thinking we'd quickly be hearing about Omnilab's additional VPF deals. The company's managing director, Christopher Mapp, stated:
"The negotiation process with distributors for VPF contracts has been long and complex, however, with the excellent cooperation of the major distributors we are set to sign several more agreements imminently. We are in the final stages of our negotiations with other major studios and are also intending to contract with many Australian independent distributors."
This last bit is a given since any distributor wishing to play content on equipment deployed by Omnilab under a VPF agreement would be need to pay a VPF as per the the studio's strict contracts. The issue of independent distributors probably relates more to Omnilab being selected last September as the preferred digital cinema integrator by the Independent Cinema Association of Australia (ICAA).
ICAA members represent 700 independent cinema screens throughout Australia and New Zealand. Omnilab's cinema services company was created specifically to administrate the VPFs for the organization, as well as supply and deploy digital cinema equipment and network services.
But how does any of this explain why Omnilab announced VPF agreements with just a single studio or when deals with other distributors might close? It doesn't really… unless one decides to do a little background research at which point the answer becomes quite clear and very messy. This is precisely where I wish I had resisted the urge to satisfy my curiosity.
A quick public records search revealed that Omnilab Media is involved in an ongoing legal dispute with Digital Cinema Network Pty Ltd. DCN was formed in 2008 by Martin Gardiner, James Gardiner and Michael Smith to secure VPF agreements for the ultimate benefit of independent Australian commercial cinema owners.
Martin and James Gardiner are no doubt familiar to anyone working in the digital cinema space over the last several years. The brothers founded and run DigitAll, a Melbourne-based technology company working on software and systems for exhibitors. They have had a sustained presence at trade shows such as ShoWest and in industry groups such as ISDCF.
One could spend a lot of time reading through the circuitous legalese that make up the court documents and get a pretty good sense of the sordid history behind the litigation. Feel free to do so on your own. Like me, you'll no doubt notice the Outlines of Evidence include the familiar names of certain studio executives who may wind up being legally compelled to provide testimony.
If both DCN and Omnilab believed they were negotiating VPF agreements for Australia's independent theatre owners, it's not hard to see how the dispute arose. As the suit claims, it all boils down to:
"…who is entitled to enter into, and receive the benefits flowing out of, valuable contracts with certain US film studios, which will grant financial subsidies to independent Australian commercial cinema owners to upgrade their analogue projection equipment to digital projection equipment."
So the answer to my original question about why Omnilab had announced only one VPF deal is that there is some legal confusion over who exactly the studios should be negotiating VPF contracts with in the first place. According to court records one studio has understandably declined to continue VPF discussions with any party while litigation is pending.
Unfortunately, we may not be hearing about additional VPF agreements for Australia's independent cinemas until the whole matter is resolved.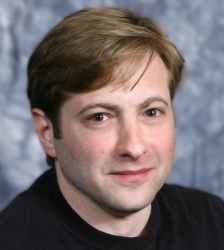 Latest posts by J. Sperling Reich
(see all)