RealD is showing signs that they have no intention of slowing the pace of their growth in the cinema marketplace. Already the leading worldwide provider of 3D technology for motion picture exhibitors, the company made two big announcements over the past week which will help push its share of the market even higher.
The first bit of news was about the XLW Cinema System, a new RealD product capable of projecting a 3D image on a screen up to 82 feet (25 meters) wide. Given that the XL Cinema System could already throw an image onto an 80 foot (24.4 meters) the big news here seems to be that the 1.0 throw ratio of the XLW.
Most throw ratios fall between 1.8 and 2.0, meaning if the screen is 40 feet wide, the distance between the projector and the screen has to be 72 to 80 feet. With a throw ratio of 1.0 and a maximum screen width of 82 feet, the XLW can project large images in a smaller space. It's not hard to see why RealD developed the technology. With the popularity (not to mention increased revenue) of Imax screenings, many major theatre chains have begun to retrofit traditional auditoriums into branded "large screen" venues. Regal has RPX, AMC has ETX and Marcus Theatres has UltraScreen, to name just a few.
The XLW system will allow exhibitors to install much wider screens in stadium seat auditoriums which generally have shorter throws.
The second RealD announcement may be the more important of the two. Regal Entertainment Group has agreed to double down on their investment in RealD technology by installing the company's 3D technology on an additional 1,500 screens throughout their circuit. This alters the May 2008 contract between RealD and Regal which called for the deployment of 1,500 3D screens.
Despite what some industry pundits might have you believe, Regal CEO Amy Miles claims moviegoers have not grown tired of viewing stereoscopic content:
"We continue to see high demand from moviegoers for RealD's premium 3D viewing experience and to meet that demand Regal expects to 3D-enable approximately 40% of its screens as part of its ongoing nationwide digital rollout."
If Regal, which is the largest theatre chain in the world, were to install 3,000 3D-capable screens out of their current 6,698, then that 40% would actually be more around 45%.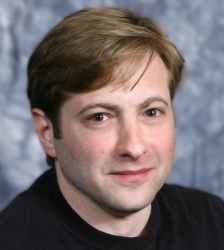 Latest posts by J. Sperling Reich
(see all)