After taking over Cinema India Expo last year, Diversified Business Communications will be putting their own mark on the annual event in 2011 when it takes place June 24th and 25th in Mumbai.
A convention along the lines of Show East or Cinema Expo, Cinema India was first held in 2000 as a trade show for theatre owners and motion picture distributors. Held in conjunction with the music industry's PALM Expo, Cinema India grew into India's largest conference for exhibitors despite a program faulted for being "hit-or-miss". That reputation changed for the better last year when Createasphere, a Diversified company, picked up the show.
This year Createasphere is continuing to modify the convention keeping all the changes from 2010's show which received such positive feedback. Fist off, Cinema India 2011 won't be held alongside PALM. Instead, the event has been moved back to late June and will take place at the upscale Renaissance Convent Centre. Secondly, the two day program is being crammed with keynotes and educational programs that go beyond exhibition and distribution, to include visual effects and cinematography. Organizers are currently lining-up world renown cinematographers and filmmakers for the event.
Another noticeable difference at this year's Cinema India will be the increased presence of Hollywood studios. In a bit of a Bollywood meets Hollywood twist a number of U.S. based studios will be premiering their latest releases at red carpet galas. This move makes perfect sense, for while Indian cinemas are known for showing predominantly local titles, the country has been experiencing the rapid growth of multiplex cinemas over the past several years. This has led to the programming of Hollywood content alongside an endless supply of popular Bollywood offerings.
With the help of presenting sponsor Scrabble Entertainment, an Indian digital cinema deployment entity, Cinema India will continue to highlight the transition from traditional 35mm film to digital cinema. Speaking about the conference, Anil Chopra, Managing Director of Diversified Communications India, emphasized how technology and growth are transforming the exhibition industry in India:
"Cinema India Expo unfolds against the backdrop of an industry in transition to digital in a highly competitive environment. In order to suceed in this dynamic time, multiplex companies and their leaders must have the latest industry trends and experience personally the future at Cinema India 2011".
Createasphere President Kristin Petrovich Kennedy, who is a veteran trade show producer in her own right, is helping put this year's Cinema India together. Besides handling international sales for the show, according to Petrovich Kennedy Createasphere is using their programming experience to raise the bar on the this year's schedule of events:
"There is an unprecedented opportunity to put the most engaging speakers and information in front of an audience hungry for cutting edge knowledge. Today, India is the most exciting marketplace for digital cinema in the world and Cinema India is growing to meet the industry's needs."
We'll be sure to update you on the program for this year's Cinema India Expo as we get more information.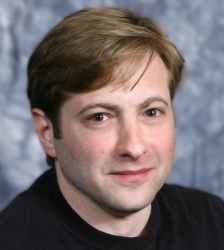 Latest posts by J. Sperling Reich
(see all)