The debate over motion picture release windows heated up again last week as two studios spoke openly about their plans for allowing limited home viewing of movies shortly after their theatrical opening. In addition, news came of a pricey new service looking to make films available in living rooms day-and-date with their theatrical launch.
On Tuesday, Sony's CFO, Rob Wiesenthal, said that his company was not only looking to cable and satellite operators to provide early releases for the studio's titles, but has high hopes for its new streaming video service, Qriocity. The service was established earlier this year to beam content directly into Sony's consumer electronics products (televisions, video game consoles, Blu-Ray players, etc.).
Speaking at the UBS Global Media and Communications Conference in New York, Wiesenthal spoke of the "big white space" between theatrical and home video release dates for movies, stating there was "a real consumer desire for a premium offer" for such content. He did not cite any studies or reports to back up the claim that consumers were clamoring for such services.
In fact, it often seems that the only people making such statements publicly are the studios themselves, rather than moviegoers. This is probably because a number of studios are exploring premium video on demand models that will enable them to release movies for home viewing during their theatrical window but with significantly hire prices; around $30 per viewing.
This is precisely what Sony intends to do with Qriocity which will offer subscription plans for content in addition to one-off transactions. Wiesenthal provided no details on when the service would start offering first run movies or what the pricing of such content might be, but he made it clear that being in both consumer electronics and content creation gave Sony an advantage in the marketplace.
All of this is in direct conflict to what Viacom president and CEO Philippe Dauman said at the very same conference just a day earlier. According to the Holywood Reporter, the executive told attendees that the Viacom owned Paramount Pictures would instead focus on the needs of their distribution partners (read: exhibitors). Keep in mind, this is somewhat self serving since Viacom is owned by National Amusements, which also runs a large theatre chain.
Then on Wednesday the Wall Street Journal ran a story that got a lot of play around the Internet, if only for shock value. At the center of the piece was Prima Cinema Inc., a new company that is actively working on bringing first-run movies into living rooms through high-end home theatres. There's just one tiny little catch; customers will have to shell out USD $20,000 for digital-delivery equipment and will be charged USD $500 per film.
It's easy to think that a company with such pie in the sky ideas won't get very far, but Prima has already raised USD $5 million in venture capital from the likes of Best Buy and Universal Pictures. With such a high price tag Prima's market would seem relatively small, however the company has a target of 250,000 homes and hopes to be serving up movies by the end of next year.
In talking to WSJ, Adam Fogelson, chairman of Universal Pictures touched on the service's limited market appeal:
"While this is a niche market, there is a chance for significant upside. And precisely because it is a niche market, that upside should come without harming any of our existing partners or revenue streams."
Prima CEO Jason Pang echoed Fogelson's sentiment regarding the disruption of existing distribution channels:
"We're not here to replace anything. We are trying to create new revenue streams for studios and new viewing opportunities for moviegoers."
Such statements contradict the very nature of the proposed service. Presumably, someone willing to spend USD $20,500 to begin watching new film releases in the comfort of their own home could be classified as a movie buff. It is safe to assume that a majority of such customers are presently avid moviegoers who visit theatres several times a year. Prima's customer will likely make fewer trips to cinemas to see movies once they are available to them at home, thus transferring revenue from theatrical box office to home video.
With studios trying to makeup a 43 percent decline in DVD revenue since 2006 (and a 20 percent decrease in just the past year), it's not hard to see why they view this as an advantageous business decision. However, John Fithian, the president of the National Association of Theatre Owners, believes the studios are giving up millions in theatrical grosses for a few pennies in home video. And don't even get him started on piracy:
"There is no such thing as a secure distribution to the home. This proposal will give pirates a pristine digital copy early, resulting in millions of lost revenue to piracy, while at the same time selling a very limited number of units. Only billionaires can afford $500 per movie."
Fithian has a point. If the recent WikiLeaks fiasco has taught us one thing about security, it's that data is only as secure as the weakest link in the system. After spending the past ten years and millions of dollars making sure digital cinema content could be transported and played back through encrypted, highly secure systems, it would be a shame to see it all go to waste thanks some hacker sitting in their living room. Will the same stringent DCI specifications movie theatres are required to adhere to apply to Prima's digital delivery system?
As a bit of an aside, WSJ also takes up Fithian's argument that Prima's offering is only for the super-wealthy. They explain that a small number of "entertainment-industry power brokers" have been given free 35mm film prints to at home. The number of individuals with such fancy home cinema setups are so limited that the group, which includes Viacom owner Sumner Redstone and actor/director George Clooney, has been dubbed the Bel-Air Circuit in industry circles. The name stems from the upscale part of Los Angeles where most of these multi-millionaires live.
What do you think of Prima's proposed service? Let us know in the comments section below.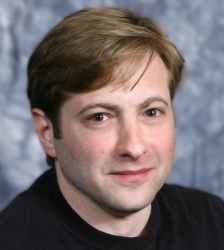 Latest posts by J. Sperling Reich
(see all)