[/caption]
When I first heard that Prince William and his longtime girlfriend Kate Middleton had become engaged to be married I certainly never thought I'd be writing anything here about their wedding. But when it was announced that the couple wanted their royal wedding to be a "people's event" rumors soon began to circulate that the ceremony would be broadcast in 3D.
The BBC, Sky TV and Virgin are reportedly in discussions to capture the event live in 3D when it takes place in Westminster Abbey on April 29, 2011.
This wouldn't be the first time the British Royals were filmed in 3D. In November of last year Channel 4 aired unseen color footage of Queen Elizabeth's 1953 coronation which had recently been discovered in the archives of the British Film Institute.
But don't get too excited. As Jana Bennett, director of BBC Vision clarified in the Daily Mail, despite all the interest in 3D, no plans have been solidified yet:
"We are already planning with the other broadcasters so I know about the 3D thing as well. That is obviously of some interest but our responsibility is to bring things everybody can see on air and 3D has a very limited footprint."
It is highly likely that limited "footprint" will include cinemas capable of screening a broadcast in 3D, which makes the story appropriate for an entry on Celluloid Junkie. Besides, who could resist posting a photo of the Queen of England wearing those snazzy 3D glasses?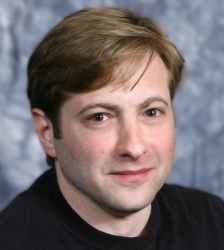 Latest posts by J. Sperling Reich
(see all)