After launching their 4K projector at ShowEast, Belgium based Barco is ramping up their global sales effort with the announcement of two new deals.
The first was a reseller partnership arrangement with Real Image in India, a country presently experiencing high growth in new multiplex openings. Real Image may be familiar to some as the company behind Qube Cinema. Barco will provide training, service and customer support to Real Image in a deal that should help the projector manufacturer strengthen marketing efforts and increase its install base throughout the territory.
Real Image will be able to offer Barco's entire digital cinema product line to their customers, a necessity in a country where cinemas range from small single screen complexes in remote geographical areas to state-of-the-art venues in large urban areas. Arvind Rangnathan, Chief Executive Officer of Chennai based Real Image pointed this out in the press release announcing the partnership:
"The complete range of digital cinema projectors offered by Barco are ideal for this market, be it the mid-sized multiplex screen or the large single screen… we are now able to provide a stunning experience in 2D and 3D even on larger cinema screens."
Screen and theatre size may not be the only variables accounted for when Indian theatre owner select digital cinema equipment. Many distributers release films in a multitude of languages and wide range of budgets. Because Hollywood is not the primary source for content virtual print fees (VPFs) are historically low in the region. Thus, having products at different price levels is important since equipment cost will play a factor in the type of projector an exhibitor can afford.
Overall, the partnership makes sense for both parties; Barco needs someone to help support their digital cinema product line in India where Real Image has a history of successfully representing media technology companies such as Avid, Orad and DTS.
The second agreement was with Cinemark who has chosen to install Barco's DP2K-23B and DP2K-32B projectors throughout their 132 cinemas in Latin American countries. The 23B is capable of projecting onto screens 75 feet (23 meters) wide and the 32B can throw images on screens as large as 105 feet (32 meters). Both projectors utilize DLP Cinema's chip set and can be upgraded to 4K resolution.
Barco will expand their already strong presence in Latin America with additional technical support and service staff, as well as local parts depots. The company already has a training facility in Sao Paulo, Brazil.
Cinemark also has a large footprint in the region operating more than 1,000 screens in 13 different countries. Cinemark has already rolled out a significant number of Barco projectors in its North American theatres, so their decision to enter into an exclusive agreement with the manufacturer isn't a huge surprise.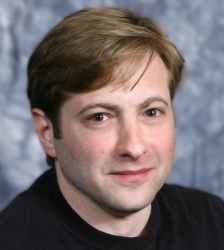 Latest posts by J. Sperling Reich
(see all)