[youtube width="560″ height="340″]http://www.youtube.com/watch?v=A_vZbz7P1Sg[/youtube]
MTV
is partnering with
Cinema Events
and
Arts Alliance Media
(AAM) to bring their popular concert series "
World Stage
" to movie theatres throughout Europe. The first screening will feature the award winning rock band Green Day performing a show from their recent 21st Century Breakdown tour.
Fans of Green Day will be able to see the concert in 150 theatres across 14 European countries starting on November 15th in Austria, Belgium, Bulgaria, Croatia, Denmark, Germany, Ireland, Luxembourg, Malta, Portugal, Serbia and the United Kingdom. France and Spain will screen the concert on November 25th and December 2nd respectively. Additional theatres and countries may be added as the screening date nears.
The 80-minute concert was filmed by MTV at the Olympia Halle in Munich, Germany in November 2009 and will be shown in cinemas with high-definition and surround sound. Tickets can be purchased at http://greenday.mtv.com.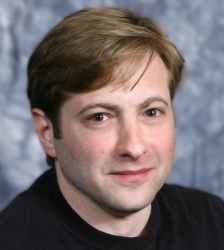 Latest posts by J. Sperling Reich
(see all)