Earlier today shares in the Eastman Kodak Company skyrocketed 12% after the company announced their third-quarter financial results had beaten Wall Street expectations. It wasn't that Kodak had turned a huge profit, but rather it hadn't lost as much money as had previously been forecast.
Per U.S. generally accepted accounting principles (GAAP), Kodak had third-quarter losses from continuing operations of USD $43 million or $0.16 a share on sales of USD $1.785 billion. That may not sound like good news, though compared to last year's third quarter loss of USD $111 million or $0.41 it's a huge improvement.
Kodak has inkjet printers to thank in large part to its improved performance. Turns out those little inkjet cartridges that always seem to be empty in your printer produce a hefty profit margin. Revenue from the company's inkjet products grew by 23 percent, helping its digital commercial printing division expand by 13 percent. In fact, all of Kodak's digital businesses were up a combined 10% during the quarter, the fourth consecutive quarter to show year-over-year increases.
It wasn't all good news for Kodak however, and it is in an area of more specific interest to our readers that the company suffered steep decline. Sales for Film, Photofinishing and Entertainment Group amounted to USD $431 which is down 25 percent from last-year's third-quarter. Per Kodak's announcement:
This decrease in earnings was primarily driven by industry-related declines in volumes and increased raw material costs, partially offset by cost reductions across the segment.
In other words, the increase in digital cinema installations is causing studios to print fewer 35mm prints and lower the amount of film stock they purchase for such purposes. It doesn't help that the cost of the silver and aluminum used in Kodak's film-based products has increased. On the bright side, losses from these divisions weren't as bad as they could have been since the company jettisoned most of their digital cinema efforts, thus lowering operating overhead.
While Kodak continues to find a path to profitability in the digital world with increasing success, it still forecasts a USD $50 million to $150 million loss for 2010.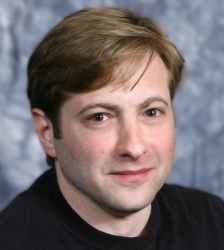 Latest posts by J. Sperling Reich
(see all)