What is the next hot trend for theatre owners and moviegoers? Cinemark, North America's third largest theatre chain, thinks they may have the answer and they have begun publicizing a new cinema concept. Last Friday the Plano based circuit announced plans to build what it has dubbed Cinemark NextGen theatres. The first such complex will be the Cinemark Frisco Square which is set to open in Frisco, Texas some time in December.
Based on the press release and various news reports it seems as if the NextGen theatre concept is being marketed as a technologically advanced, and thus superior, moviegoing experience. Alan Stock, Cinemark's Chief Executive Officer said in a statement:
"The new Cinemark NextGen theatres represent the next generation in cinema. We have designed an entertainment environment that offers technologically advanced amenities and a movie-watching experience that simply cannot be duplicated."
The environment Stock refers to will feature giant screens that cover an entire wall of each auditorium, Barco digital cinema projectors, 3D systems from RealD and a customized JBL sound system. There is no mention of how the sound system will be any different from the standard 5.1 or 7.1 digital surround setups that can be found in most theatres these days. Nor is it clear how NextGen theatres will be any different than the 29 Cinemark XD Extreme auditoriums they have opened since 2009.
Each XD Extreme screen boasts digital projection, wall-to-wall screens and a custom sound system. Such auditoriums are meant to mimic Imax's multiplex designed installations, which are outfitted with smaller screens than traditional Imax theatres. Maybe the key difference with NextGen theatres is that every auditorium will sport a giant wall-to-wall, floor-to-ceiling screen. Another differentiator can be found in the lobby, which will be designed around self-serve concession stands.
Cinemark intends to open a "select" number of NextGen theatres each year that will :
"…always offer the latest amenities and become recognized as the next level in movie theatre construction and design."
Another possibility is that Cinemark's NextGen theatres will be marketed as the company's luxury VIP venues for which they can charge higher ticket prices. As NextGen theatres open it will be interesting to learn more about the concept and see whether it is successful at drawing in audiences.
What do you think of Cinemark's NextGen concept? Let us know in the comments section below.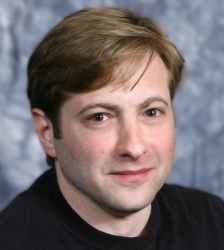 Latest posts by J. Sperling Reich
(see all)