North America wasn't the only territory to break box office records in 2009. In reviewing the backlog of posts I've been wanting to get to, I came across an announcement from the Asociace Producentu V Audiovizi a.k.a. Czech Audiovisual Producer's Association (APA) which reported the country reached record box office and attendance during 2009.
Attendance reached 12.4 million moviegoers generating CZK 1.25 billion crowns (EUR €50.4 million or USD $70.32 million) in ticket sales according to the APA. The final box office was up CZK 31 million crowns over 2008 when grosses amounted to CZK 1.20 K? billion crowns (EUR €46.3 million or USD $64.60 million). What's impressive about this figure is that the average ticket price in the Czech Republic is only CZK 100.3 crowns (EUR €4.1 or USD $5.72).
Most of the Czech box office (87 percent) came from multiplexes were moviegoers favored homegrown content over foreign productions. Four Czech films were among top 10 grossers of 2009. They include the most successful title of the year "Líbáš jako Buh" ("You Kiss Like A God") by director Marie Polednáková which earned CZK 90 million (€3.6 million or USD $5 million) from more than one million viewers. It should come as no surprise to find 3D Hollywood blockbusters such as "Avatar" and "Ice Age 3" among the top finishers as well.
Pavel Strnad, a Czech producer and Chariman of the APA was happy to see that the world's financial woes didn't affect the countries box office or attendance:
"Although we counted on the global economic crisis and the possibility that Czech film fans would save their money instead of spend it on entertainment in cinema, the reality is fortunately different."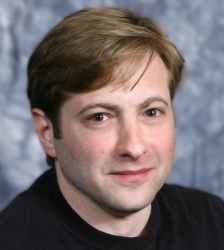 Latest posts by J. Sperling Reich
(see all)