[/caption]
In many countries around the world it is hard to think of going to the movies without the smell of popcorn wafting through the air. The salty snack is a staple for millions of moviegoers, not to mention a high margin profit center for cinema owners. But it turns out popcorn does not top the list of movie concessions in places such as Mumbai, India.
In fact, this past weekend theatre owners in Mumbai found themselves in short supply of their top selling treats – samosas.
After the recent death of a partner at A1 Samosa, the city's top samosa supplier to cinemas, the masala delicacy went missing from concession stands. According to a story in the Times Of India, about 30,000 samosas are consumed daily in 90 cinemas throughout Mumbai.
At the popular Gaiety-Galaxy Cinemas, where an average of 2,600 samosas are sold each day, management was unprepared for the shortage. Like many theatres in Mumbai, they relied on samosa alternatives such as batata wadas, burgers and vegetable puffs. Some cinemas were able to find samosas from an alternate supplier.
By Sunday cinemas were reportedly receiving samosa shipments as scheduled, thus ending the shortage. These days the news of cinema patrons in Mumbai being forced to watch movies without their beloved samosas might not seem all that important, even in India. However, the sale of samosas were once used to measure whether a film would go on to be a box office success.
Film critic Bhawana Sommayya told the Times of India:
"The film's status was dependent upon how much the canteen of a cinema hall made."
This leads me to wonder if the sale of popcorn at movie theatres elsewhere in the world could ever be used as a barometer to predict a film's box office returns. What do you think?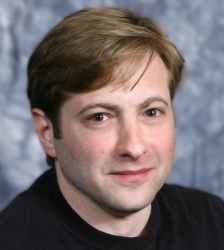 Latest posts by J. Sperling Reich
(see all)