[youtube width="560″ height="340″]http://www.youtube.com/watch?v=9qt_002jXjs[/youtube]
When was the last time you heard about a movie trailer being pulled out of theatres because audiences complained it was too scary? Especially a teaser trailer? It seems unimaginable doesn't it?
Well, apparently it's not impossible as this is just what happened last week when Paramount Pictures was lucky enough to get the teaser trailer for "Paranormal Activity 2" to run in front of "Twilight Saga: Eclipse" at certain Cinemark locations. After the initial midnight show on opening night, as well as one in the wee hours of the morning, the theatre chain received a number of complaints from patrons in Texas claiming the "Paranormal Activity 2" teaser trailer was too scary. Many felt its content was inappropriate to be placed in front of a film aimed at teenagers.
Sure enough, Cinemark had to inform Paramount a day or two into the run that they would be pulling the trailer from a number of theatres. There was no word on whether the trailer was tacked onto the front of another film title.
Nikki Finke over at Deadline Hollywood quoted one anonymous studio executive as saying:
"I actually went to a couple theaters last night, and a ton of girls jumped out of their seats and screamed. All I can tell you is people complained and Cinemark pulled it down."
I don't mean to be a cynic, but if an exhibitor can't place a trailer for a low-budget horror film in front of a movie whose subject matter is vampires and werewolves, than where are they supposed to place it?
The whole story seems so improbable that it wasn't long before fan boys on the blogosphere pegged it as a publicity stunt in advance of "Paranormal Activity 2's" October 16th opening. If that is indeed the case, then good for Paramount. It certainly worked. After all, they got me (and dozens of others) to write about the film three months before its release.
I suppose then this serves as one of those examples of there being no such thing as bad publicity.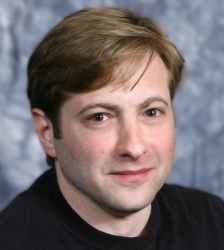 Latest posts by J. Sperling Reich
(see all)