[/caption]
Remember back in November of last year when the industry was abuzz about a 22-year-old woman who was arrested and jailed for using a video recorder inside a Chicago movie theatre during her sister's birthday party? Well, she's back in the news again.
This time Samantha Tumpach wants to go to court on her own terms by filing a lawsuit against Muvico over the arrest for malicious prosecution, intentional infliction of emotion distress, defamation and negligence. Tumpach had hinted she might sue the theatre back in December so he lawsuit doesn't come as a complete.
When Tumpach was originally arrested in November she spent two days in jail before being released. Facing the possibility of a three year jail sentence, Tumpach insisted she was only shooting her sister's birthday party which was taking place at a showing of "Twilight: New Moon". Though the theatre and prosecutors didn't back down, initially they ultimately dropped the charges.
The lawsuit claims Tumpach was never given a warning to put her camera away. She was filming the first scene in the film "hoping to capture the title and beginning as a memory of this exciting event." Then when she was removed from the auditorium by theatre personnel the police questioned whether making an arrest was really appropriate. Tumpach pleaded with authorities that she had know idea she was doing anything wrong by recording inside the theatre. The suit alleges that when the MPAA was contacted they told police to erase the content from the video camera and simply file a report.
However the theatre went ahead and pressed charges in hopes of collecting the monetary reward offered by the MPAA for the arrest and prosecution of stopping camcorder pirates. The media quickly picked up the story, faulting the monetary prize for making theatre employees overzealous in such instances. The lawsuit states:
Samantha, in the open theater area and in plain view of others, was subsequently placed under arrest, handcuffed and was walked through the theater and out to the officers' vehicle where she was placed in the rear seat of the squad car, while numerous theater guests witnessed, pointed and gasped as Samantha cried with fright, humiliation and shame.
It goes on to say:
Buckus signed the criminal complaint in hopes of collecting a reward for providing information that leads to the arrest and conviction of a person engaged in video piracy when he very well knew that she was guilty of no such act.
Tumpach is now seeking USD $50,000 in compensatory damages.
Given Illinois state laws, it is highly likely that the lawsuit will be dismissed, however I was a guest on TwiT's Tech News Today this past Friday and host Tom Merritt asked whether Tumpach's recordings were short enough to be considered fair use. One clip was 114 seconds long and another was 85 seconds.
My argument was that it is not customary to bring a video recorder into a movie theatre, even to collect material for fair use purposes. There are other ways to get fair use material that doesn't resemble the activity of pirates. Deeming such behavior legal might cause a raft of moviegoers to whip out cameras in theatres to capture a few seconds of a screening making it impossible to identify actual pirates.
What do you think? Should Tumpach's short clips of "Twilight: New Moon" be considered fair use?
UPDATE: July 7, 2010 – No arrest or conviction is necessary to collect the Take Action reward offered by the National Association of Theatre Owners and the MPAA. Theater personnel only need to stop a camcorder pirate and file a police report.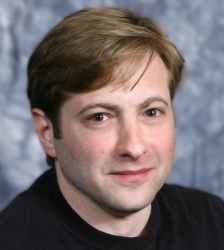 Latest posts by J. Sperling Reich
(see all)