[/caption]
It is a very rare occasion when I have any personal involvement, however small, in one of the many press releases that make their way to my inbox. This past week was one such occasion when two announcements arrived from an old employer, Datasat Digital Entertainment (formerly DTS Digital Cinema). Both press releases pertained to the company's new cinema audio processor, the AP20.
While still at Datasat I was tasked with product management for the next generation of their cinema audio processor. The XD10P, which was the complementary audio processor for the XD10 Cinema Media Player, was nearing end-of-life and parts to manufacture it were increasingly getting hard to come by. Besides, Datasat wanted an audio processor that would be capable of handling the more technical demands of digital cinema and other pro-audio applications.
After a great deal of market research and engineering work, the AP20 Audio Processor was developed. The processor can handle digital audio from both eight channel 35mm film prints and 16 channel digital cinema content. It has a touch screen interface, Dirac Live room tuning, more digital signal processing power than anyone could ever ask for and enough input/output jacks to make the crankiest of theatre techs happy. Even the three expansion slots made the final cut allowing for additional channels or the integration of emerging technologies.
I was quite proud that the initial functional requirements we put together for the processor wound up actually getting built. However, I left Datasat shortly after the product launched and once outside the company I could never really be certain how successful the processor was in the market.
The AP20 Around The World
Any concerns I may have had completely vanished this past week upon being told all Datasat's sales projections were being "comfortably" met. In fact, one of Datasat's releases boasted that the West African theatre chain Au Cinema Ce Soir chose the processor for their digital cinema screens, including their flagship cinema, Théatre National Daniel Sorano in Dakar.
I've also heard that Krikorian Premiere Theatres has installed the processor on a number of screens, though this wasn't in the press announcement.
Just as impressive, at least to me, was that when the AP20 was demonstrated at the AMC Framingham in Massachusetts, John Allen, President of High Performance Stereo was quoted as saying:
"The AP20 sounds brilliant with a clarity that is the best I've heard coming from a cinema audio processor."
Allen not only makes his own award winning sound system and has tuned the audio for some of the world's greatest movie theatres, but he is infamous for being picky when it comes to cinema audio.
7.1 Surround Sound Capability
Earlier in the week Datasat announced the AP20 was capable of handling the 7.1 sound format employed by Walt Disney Pictures and Pixar on their latest release, "Toy Story 3". This is really just Datasat's attempt to keep pace with Dolby who helped produce the 7.1 mix.
From an oversimplified viewpoint, there are two key reasons this is not a huge surprise:
The 7.1 mix of "Toy Story 3" was only supplied for digital prints, not 35mm film prints. This means that the audio tracks are not compressed with any proprietary technology and any eight channel audio processor could conceivably play them.
The AP20's basic setup can handle eight channels of audio for both film and digital content simultaneously.
Dolby did however work closely with theatre owners to upgrade the sound systems in certain cinemas to handle the two new channels ( Back Surround Left and Back Surround Right). In fact, Dolby has a neat little feature on their website that allows visitors to search for a local theatre playing "Toy Story 3" in 7.1 surround.
Datasat says they followed the same strategy in working with exhibitors, as well as instructing their customers how to set up their audio processors (including the XD10P) to play back all eight channels. Quite honestly, any company manufacturing eight channel cinema audio processors could be, and should be, taking up the same tactic.
What do you think of the 7.1 sound format? Would you seek out a theatre playing a film in 7.1 surround sound? If you're a theatre owner, have you or do you plan to upgrade to 7.1 surround sound? Let us know your thoughts in the comments section.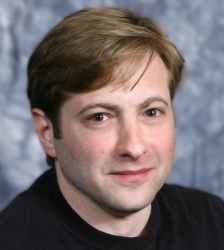 Latest posts by J. Sperling Reich
(see all)