[youtube width="480″ height="385″]http://www.youtube.com/watch?v=4KRD8e20fBo[/youtube]
The Academy Award winning documentary "The Cove" was a big winner at the 11th Annual Golden Trailer Awards last night. The documentary, which details the dolphin slaughters taking place in Taiji, Japan, picked up the prize for Best Documentary and also won Best In Show, the events top award. It marks the first time a documentary has won the award.
The Golden Trailer Awards were created to honor the art of short movie previews. The event nominates trailers and television spots in categories as wide ranging as Summer 2010 Blockbuster and Best Video Game Trailer. Prizes are given to the companies and craft people who produce the trailers. In the case of "The Cove" that would be AV Squad.
Other winners at this year's ceremony included "Sherlock Holmes" for Best Action (produced by Mojo), "Shrek Forever After" for Best Animiation & Family (produced by Aspect Ratio), "Brothers" for Best Drama (produced by Seismic Productions), "Antichrist" for Best Horror (produced by Kinetic Trailers), Best Romance went to "The Young Victoria" (produced by Mojo), the Independent Trailer Award went to "A Serious Man" (produced by Mark Woollen & Associates).
A complete list of winners is available on the Golden Trailer Award's website.
Unlike in previous years when the ceremony was held in a movie theatre setting, yesterday evenings event was put on at the El Rey Theatre in Los Angeles, a venue primarily known for music concerts. The small tables and chairs provided for attendees gave off a dinner theatre vibe and often the proceedings onstage seemed to be competing with the continuous buzz of conversation.
Still, there were a few moments in which the audience seemed to be in sync with the ceremony. The award for Trashiest Trailer had people cheering and laughing when Kinetic Trailers won for "The Human Centipede". The Golden Fleece award, awarded annually to the best trailer that prods moviegoers into seeing a horrible film, was another crowd favorite. This year's prize went to "Bad Lieutenant: Port of Call New Orleans " produced by Mob Scene.
Ironically, the award for Most Original Trailer went to Empire Design for "Cemetery Junction", a teaser trailer for the Ricky Gervais film that had no actual footage from the film.
Selecting this year's winners from those nominated in each category was a panel of judges made up of industry professionals such as filmmakers Edgar Wright ("Shaun of the Dead") and Marc Webb ("500 Days of Summer"), comedian Andy Samberg and former studio executive Ruth Vitale.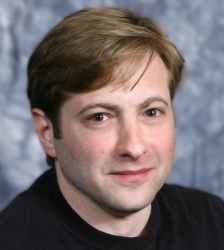 Latest posts by J. Sperling Reich
(see all)