[/caption]
If I mention the name Technicolor what is the first thing that comes to mind? Chances are you'll think of the company primarily known as a film processing lab and the world's largest DVD replicator. Original content creation is probably not a concept most would associate with the company.
That may be changing soon, as Richard Verrier reported in yesterday's Los Angeles Times. Technicolor has purchased the rights to "Pete & Pickles", a children's book by Pulitzer Prize winning cartoonist Berkeley Breathed with the intent of adapting it into an animated television series. The book focuses on the Mutt and Jeff friendship between a playful circus elephant and a prim-and-proper pig. Breathed is probably best known for his comic strips "Bloom County" and "Opus".
Continuing the trend of sending animation and effects work overseas to India, most of the show's production will be done in Bangalore, where Technicolor built a computer animation studio with partner Dreamworks Animation in 2007. Technicolor has since taken full control over the facility and renamed it Technicolor India. About two dozen artists will work in the United States on key frame drawings before the work is sent to India, where skilled labor is less expensive. The studio plans to have a staff of 1,200 by the end of the year working on projects for a range of clients, including Electronic Arts and Nickelodeon.
Technicolor has formed a digital production division to oversee such projects headed by Tim Sarnoff, who comes to the company from Sony Pictures Imageworks. Speaking about the company's move into content creation, Sarnoff said:
"Technicolor has a 95-year history of helping creative talent realize their vision. We believe that taking the next step of putting some of our skin in the game is a logical extension."
However, as the Times story touches on, it could be extremely difficult for Technicolor to enter the children's television market. Many of the studios and content producers that employ Technicolor for post-production services may not want the company to have any "skin" in a game that has traditionally been their own. It will be interesting to see if over time content producers view Technicolor more as a competitor than as a partner and service provider.
Technicolor topper Fredric Rose doesn't see a conflict with the few low-budget projects he plans for the company to produce each year. Talking to the times Rose said:
"I'm not spending $150 million doing the next 'Toy Story'. That's not my business."
Maybe not, but it's not hard to see why Technicolor is experimenting with business models complimentary to their core products and services. A growing trend toward digital distribution of content to movie theatres and consumers means revenue from striking film prints and duplicating DVDs will surely decline, as the company has already experienced. Like the major studios Technicolor counts as clients, the company has been adversely affected by shrinking DVD sales.
Identifying pending business threats and making strategic changes to address them is precisely what companies are supposed to do. So Technicolor's move into content creation, a decision that may come as a surprise to most, should generate less criticism than their attempt over the past year to prolong the life of their motion picture business through the development of a film-based 3D system.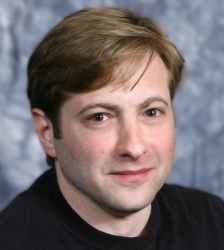 Latest posts by J. Sperling Reich
(see all)