Have you ever wondered what the difference was between a multiplex and a megaplex? It's not a question that keeps me up at night, but every so often I'll read about a theatre which is described as a megaplex and it will cross my mind. I mean, how many screens does a theatre need to have in order to be considered a megaplex? Fifteen? Eighteen? Or is it anything over 20 screens?
This rhetorical question was answered last week when AMC Entertainment announced they would not be renewing their lease on The Grand 24 in Dallas, TX., the first megaplex ever built in the United States. Several news stories, including one in the Los Angeles Times, defined a megaplex as any theatre with 14 or more auditoriums.
I could be faulted for burying the lead here, which is that AMC will be closing the historic venue after it couldn't reach new lease terms with the property owner Entertainment Properties Trust. In a written statement Gerry Lopez, Chief Executive of AMC, the nation's second largest theatre chain, said of the venue's closure:
"It's disappointing that we have not come to terms on a historical, and to us, a somewhat sentimental property. But in our opinion, the proposal advanced by EPT is simply untenable. We continue to negotiate with EPT on several other properties and will see where those discussions take us."
What's significant about this, other than the closure of an historic theatre, is that Entertainment Properties Trust is actually a long standing corporate partner of AMC. The Kansas City, MO. based real estate trust was founded by former AMC Chief Executive, Peter Brown in 1997. The firm presently owns 96 megaplexes run by numerous theatre chains.
The announcement and the outcome of their lease negotiations with AMC didn't come as a surprise to David Brain, EPT's CEO. He told the Kansas City Business Journal:
"This was something we had been preparing for. [The Grand] was sized for a day in which it was the only megaplex theater, and there have been competitive properties built surrounding it that have diminished its market catchment such that it makes sense that it be resized."
The Grand 24 was built during the big megaplex boom of the 1990's, opening in 1995. During the theatre's first year of operation attendance reached 2.8 million. As Brain mentioned, the theatre's attendance had been in decline for several years as competitors began building megaplexes nearby. After AMC vacates the premises by November EPT plans on maintaining the venue as a theatre and hopes to announce a new tenant shortly.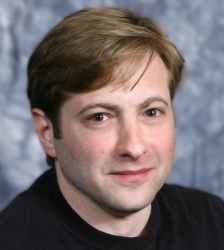 Latest posts by J. Sperling Reich
(see all)