[/caption]
Anyone who has been following the motion picture exhibition industry for the past few years should know that digital cinema is not for the faint of heart nor light of wallet. Just ask Thomas Høegh, the founder and CEO of London based Arts Alliance, the parent company of Arts Alliance Media, a leading European integrator.
Last week I was forwarded a copy of an article about Mr. Høegh and Arts Alliance Media which ran in DagensNæringslev (or Today's Business), the biggest business trade paper in Norway. Translated to English, the headline reads "Red Figures On All Screens" and the sub-headline stated:
Thomas Høegh's film company Arts Alliance Media has lost a total of NOK 258m over recent years.   Accounting figures for DVD company Love Film also shows a three-digit one million kroner deficit.
It's always fascinating to see how mainstream media outlets cover the worldwide exhibition industry's transition to digital cinema, especially when they turn their attention to the equipment vendors and service companies facilitating the conversion. Despite the superficial and often naive approach most outlets take when writing about the subject, the DagensNæringslev piece was interesting in that it detailed Arts Alliance Media's finances by boiling down the company's 2009 annual report.
Some of the key points reported were:
From 2005 to 2009 has lost millions of kroner.
The company has an overall deficit of GBP £28.4 million (USD $41.01 million).
In 2009 AAM earned a profit before taxes of NOK 61.7 million (USD $9.52 million) on revenue of NOK 79.9 million (USD $12.32).
In 2008 AAM lost NOK 103.5 million (USD $15.96 million).
The owners have continued to provide AAM and Love Film with capital to the tune of NOK 128 million (USD $19.7 million).
Of course, the article also pointed out some of the well known facts about AAM, including their involvement in digitizing 240 screens in the United Kingdom through a government subsidy program and a contract to convert 400 screens for CGR in France. The company's financial report also states that the global financial crisis has impacted the profitability of AAM, which isn't really news since the credit crunch caused digital cinema rollouts to stall, if not halt completely, during most of 2009.
You may be asking yourself why a Norwegian business journal would be so interested in AAM and Høegh. The most obvious answer is that  Høegh is Norwegian, though there is a more legitimate reason for DagensNæringslev to be paying such close attention to British based company. The piece goes on to highlight the finances of AAM's eight subsidiary companies, the largest of which (by revenue) is Arts Alliance Media Digital, a cinema equipment financing entity which has lost NOK 11.1 million (USD $1.7 million) between 2006 and 2009.
Tied directly to Norway is the AAM company Nordic Digital Alliance (NDA) a joint venture between Høegh and the Norwegian municipality of Kristiansand. NDA had hoped to win Film & Kino's tender to digitize all of the movie screens in Norway, however in February Unique Cinema Systems won the lions share of the contract which is worth more than NOK 300 million (USD $50 million). NDA, which lost NOK 4.1 million (USD $632,000) between 2006 and 2008, walked off with one of the ten bids.
If read improperly this all seems pretty damning and it would appear that AAM's has a bleak future. Yet it is important to remember that sometimes numbers don't paint the entire picture of a company, especially in a business as financially front loaded as digital cinema. This is partly why Høegh declined to comment on the annual report, which was released in mid-May. When contacted via email AAM's chief operating officer Fiona Deans probably put it best in replying:
Thomas has been involved in building many companies over the last 15 years and in all cases they have required investment in their early years of business in order to generate helathy returns as they reach maturity. As a case in point, LoveFilm, who as the [DagensNæringslev] journalist pointed out lost money 2005-2008, but will be showing a healthy profit in 2009.

In terms of Arts Alliance Media, we are still in the investment stage of the business, and at the end of 2009 we succeeded in raising EUR €43 million (USD $52.9 million) in financing to continue our expansion. Recent announcements regarding deals with The Space, Reel Cinemas in the UK and Denmark Digital show that this investment is creating real growth. The news in March that we we have raised EUR €50 million (USD $61.5 million) for equipment financing from Sankaty Advisors shows that the financial community see AAM's business as having sound potential.
I'm not foolish enough to try and prognosticate on the future of AAM. Sometimes red ink is a byproduct of growth and sometimes its a sign that a business is in trouble. Let's recall Amazon.com
, which after being founded in 1994 took 8 years to earn their first quarterly profit and by the end of 2002 was USD $2.2 billion in debt. At the time their books were filled with numbers in parenthesis and their stock was trading at USD $12.59. Many business pundits had publicly written the company's obituary. Today, Amazon is the world's largest Internet retailer, earning a net income of USD $299 million in the quarter ending March 31, 2010 on revenue of USD $6.7 billion. Their stock price is currently north of USD $120.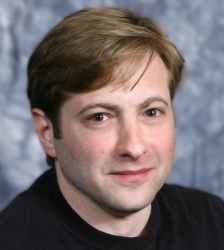 Latest posts by J. Sperling Reich
(see all)