Emerging Pictures will be offering non-profit art houses an interesting way to make a few extra dollars this June. The company, which runs the largest digital alternative content theatre network in the United States, is making a special version of Bruce Springsteen & The E Street Band's concert film "London Calling: Live in Hyde Park
" for special screenings.
Indie film theatres or community culture centers which have official 501-(c)(3) non-profit status will be able to screen the film for audiences up to three times between June 10th and June 21st in advance of the title's DVD and Blu-Ray release on June 22nd, almost a year to the day that Springsteen performed the concert in London's Hyde Park.
As a means of offering financial and promotional support for ongoing digital cinema programs, non-profit venues that show the 90 minute film will be allowed to keep 100% of the box office gross. Commercial cinemas are also invited to screen the Springsteen concert film after agreeing to donate box office receipts to The Danny Fund and the Melanoma Research Alliance. The fund was established in 2008 after E Street keyboardist Danny Federici passed away in 2008 due to skin melanoma.
Commenting on the benefit screenings Barry Rebo, co-founder of Emerging Pictures, said:
"With the warm weather just now coming on, it's especially timely to warn folks about the dangers of the sun. For sheer joyousness, an outdoor Bruce Springstten & The E Street Band experience is perfection." 
Anyone who has seen Springsteen perform live, as I have, will understand Rebo's enthusiasm.
A noteworthy aside about this announcement is the use of benefit screenings to help promote the release of a DVD or album. The cost of distributing such content theatrically is minimal and is more than covered by the incremental DVD sales that occur after screenings help build awareness of new titles. Sony Music, which is releasing the Springsteen concert film, will get some nice promotion for an upcoming DVD launch, while at the same time getting points for donating theatrical revenue to art houses and cancer research. This is type of "marketing-by-screening" has also been practiced successfully by the likes of B-side.
What could really make this a no brainer for Springsteen fans would be a higher-cost premium ticket offering to the screenings that includes the DVD or Blu-Ray.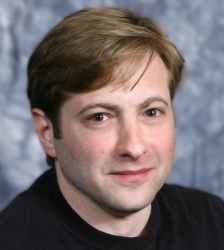 Latest posts by J. Sperling Reich
(see all)