Sooner or later it was bound to happen. After all, 3D movies have topped the North American box office for nine out of 13 weeks this year. And 3D films like "Avatar" and "Alice In Wonderland" have generated record breaking grosses, far beyond industry expectations. With more and more moviegoers showing up for 3D content, it should come as no surprise that at some point the public, not to mention the media, was going to start noticing the extra USD $3 they were forced to pay for the latest multi-dimensional blockbuster. In fact, after this past week the industry may begin to face some consumer backlash at the 3D surcharge, especially since a handful of large U.S. theatre chains raised 3D and 3D Imax ticket prices as much as 26% in some locations.
We'll get to a few reasons as to why exhibitors might be raising ticket prices during an economic recession and what it might mean for the industry as a whole before the end of this post, but first lets go over the history of this recent increase.
Lauren A.E. Shuker and Ethan Smith of the Wall Street Journal were the first to report the price hikes on Wednesday, causing a rash of similar news stories to surface by Friday. The original source of the news about price increases came from a research report released on Wednesday by Richard Greenfield, a media analyst for BTIG, an institutional brokerage and financial services company.
Mr. Greenfield surveyed 10 random theatres in major cities throughout the U.S. and found that on average 2D adult ticket prices rose 4.1% (USD $0.42), 3D non-Imax adult ticket prices increased 8.3% (USD $1.13) and 3D Imax adult tickets were up 9.9% (USD $1.50). Most of the new prices, which varied by theatre took affect on Friday, just in time for the release of Dreamworks Animation's "How To Train Your Dragon". 
The most eyebrow raising price hike in BTIG's report was a whopping USD $3.00 at an AMC in New York City's Kips Bay where the cost of a 3D Imax ticket went from an already hefty USD $16.50 to an wallet busting USD $19.50. In Danvers, Massachusetts 3D Imax tickets also rose USD $3.00 from USD $14.50 to USD $17.50. That's 20% for those who don't want to do the math.
And to think, just a week earlier at ShoWest in Las Vegas John Fithian, the head of the National Association of Theatre Owners (NATO) and Dan Glickman, the outgoing chief of the Motion Picture Association of America (MPAA) were telling the industry during their keynote speeches how affordable movies were as a form of entertainment. Though can you imagine taking a family of four to see a 3D non-Imax film in Kips Bay? You'd be out USD $63 before you even spied the concession stand.
Last year North American box office was up 10% and most of that increase can be attributed to increased attendance at 3D films, which accounted for 11% of ticket sales in 2009. In 2008, 3D movie ticket sales barely made it past 2%. This year, ticket sale and box office continue to rise – up 8.8% so far
So with audiences cramming into the estimated 3,600 theatres that can show 3D movies in the U.S. exhibitors may have felt ticket prices were too low and that they might be able to squeeze another dollar or two out of patrons. They may also be playing with fire when it comes to engendering themselves to customers. Dan Fellman, Warner Bros.' president of domestic distribution told the Wall Street Journal:
"Sure, it's a risky move, but so far charging a $3 or $4 premium has had no effect on consumers whatsoever, so I'm in favor of this experiment to raise prices even more. There may be additional revenue to earn here."
At least that's the way Fellman felt late last week before Dreamworks Animiation's 3D film "How To Train Your Dragon" opened to a modest USD $43.3 milion in North America, 27% lower than the studio's previous 3D animated release, "Monsters vs. Aliens" which opened over the same weekend a year earlier to USD $59.3 million. To be sure, there are a number of extenuating variables that could have caused for "Dragon's" lower opening weekend, though studying the raw numbers could prove to be an interesting Economics 101 case study.
"Dragon" opened on 638 more 3D screens than "Monsters vs. Aliens" did in 2009 and 3D showings made up 68% of "Dragon's" debut gross rather than 56% of "Monster's". (Both "Avatar" and "Alice In Wonderland" took 80% of their revenue from 3D showings.) Thanks to increased 3D ticket prices these numbers are misleading at best. When "Monsters vs. Aliens" the average U.S. ticket price was USD $9.29, but for "Dragon" it jumped to USD $11.61. Not only was the box office gross higher for "Monsters" but so was the estimated attendance; 6.4 million versus 3.7 million for "Dragon".
Other than an endless string of numbers and statistics, what does this mean? Well, it's quite simple really. In his 1890 book "Principals of Economics" Alfred Marshall detailed the groundwork of supply and demand wherein price functions to set the quantity demanded by consumers and ultimately the quantity supplied by producers. Put another way, a higher ticket price will mean fewer moviegoers demanding tickets. To hammer the point home and add a little perspective, in 2001 when the average ticket price was USD $5.65 Dreamworks animated hit "Shrek" opened to USD $42.3 million which would mean an estimated attendance of 7.5 million. Nearly 10 years later, "Dragon" earned just over USD $1 million more than "Shrek" with ticket prices that are now more than twice what they were in 2001. This may account for why half as many people saw "Dragon" during its opening weekend than saw "Shrek" during its debut.
So then why are theatre owners raising ticket prices? Because what seems to be attracting audiences to movies like "Dragon" these days is the 3D technology. Showings of "Dragon" in 3D generated 65% higher box office revenue on average than 2D screenings. This is especially true of Imax 3D screens which earned more than four times the gross than 2D screens. Imax accounted for $5 million of "Dragon's" weekend gross, roughly 12% of the total take and on par with what "Avatar" and "Alice In Wonderland" earned on Imax screens during their initial weekend.
The cost of installing 3D systems in theatres is surely one of the reasons exhibitors have raised ticket prices. This is also why ticket prices for Imax, which costs more to install, cost more than those for traditional 3D screens. That theatre owners must also pay a portion of their ticket sales back to Imax is another reason. Realistically though, raising ticket prices may have to do more with greed than anything else. What exhibitors may learn is that there was indeed a huge demand for tickets to see 3D films such as "Avatar" which was an event film made by one of the world's most daring filmmakers, but in the end, just like with 2D titles, not all 3D movies are made alike nor will they perform the same.
In regards to the long-term prognosis for "Dragon", it's actually quite good. The film received glowing reviews and audiences who had seen the film gave the film an average rating of A when polled by CinemaScore. With kids out of school for spring break over the next three weeks, "Dragon" could have some staying power.
That is if Warner Bros.' "Clash of the Titans", which opens on Friday, doesn't steal most of "Dargon's" 3D screens. Based on preliminary tracking reports, "Clash of the Titans" is trending to what looks like a USD $65 – $70 million opening.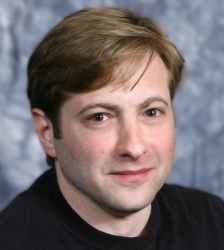 Latest posts by J. Sperling Reich
(see all)