This past week the digital cinema pipeline into movie theatres in India became a little more narrow – figuratively, not literally or technically. On Thursday Reliance MediaWorks (formerly Adlabs), one of India's largest entertainment services companies announced a "strategic alliance" with UFO Moviez, a company billed as the world's largest digital cinema network in the press release.
This is the kind of business news that usually doesn't make a huge impact whether in trade papers or in the mainstream media. However, it's actually a significant announcement. What it means is that a most digital content mastering being done for the Indian market will now be conducted under one roof. Besides being the film lab which handles 80% of all Bollywood releases, RMW is also home to one of India's largest digital intermediate facilities. Previous digital mastering for pan-Indian films was split between the two companies with RMW handling JPEG200 DCI content and UFO taking care of non-DCI e-cinema content.
Real Image is another company offering digital mastering in India, handling both d-cinema and e-cinema to support the sale of its servers for both markets. What the alliance between RMW and UFO does is swing the balance of digital mastering work squarely in RMW's favor while leaving a question mark over the future of Real Image's mastering efforts.
Under the agreement UFO will set up an additional encoding and encryption facility on RMW's premises and effectively turn over the work to their new partner.  Producers and distributors will work directly with RMW moving forward. Meanwhile, UFO will shift to being more of a finance, funding and licence vehicle for e-cinema installations, having recently also expanded into content rights with the cinema distribution deal for the wildly succesfull third annual Indian Premier League (IPL) cricket league currently screening in multiplexes all over India.
While most, if not all, of the content UFO sends through its satellite based digital cinema network may be high-def e-cinema, it is distributed to the over 1,800 screens throughout India. RMW also has experience operating and programming movie theatres, being the owner of Big Cinemas, India's largest theatre chain consisting of more than 250 screens in 78 cities throughout the country. The pact will allow both companies to offer a wider range of programming and enable distributors to release titles on more screens simultaneously in an effort to increase box office revenues.
Commenting on the deal, Anil Arjun, RMW's chief executive officer stated:
"By combining our unique strengths, Reliance MediaWorks and UFO Moviez will accelerate the creation of a secure digital ecosystem that facilitates a wider reach for digital distribution of movies, delivering to movie consumers a superior experience, more content, with greater reliability and lower costs. That's where we can make a real difference."
One could easily read into what Mr. Arjun is saying here, especially with his use of the word "secure", to see why the move makes sense for both companies. Last year an Indian piracy ring was unearthed when the theft of a pre-release copy of the film "What's Your Rashee?" was traced back to the vice president of technology at UFO. Films were allegedly being stolen by the executive while they were being mastered at UFO's facility. An employee at RMW also turned out to have links to the piracy ring, however it was discovered no films had ever made their way out of RMW, presumably because of the company's stronger security measures.
Thus it's easy to see why UFO might have an interest in exiting this part of their business (which may only break-even for them) and turn it over to a company like RMW. After all, mastering is a core business for RMW, having already dominated the market for DCI-grade mastering for Hindi-films as well as doing work for Hollywood studios active in India such as Warner Bros and Twentieth Century Fox.
RMW will now wind up handling smaller, regional films, including titles from South India where Chennai-based Real Image has predominantly been a strong player. Time will tell whether the new relationship between RMW and UFO will place any pressure on Real Image to exit the content mastering business and focus on manufacturing and selling digital content servers (Qube) and audio equipment. Given that Real Image has their own JPEG encoder and a license in India for DTS 5.1 surround sound on 35mm films, they are likely to be in the mastering game for some time to come.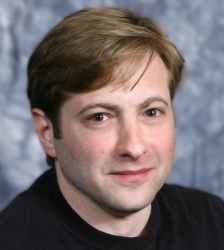 Latest posts by J. Sperling Reich
(see all)