Both at ShoWest and in the weeks leading up to the conference, I was able to speak with some of the folks over at Texas Instruments working on the company's digital cinema offerings. They were happy to report that development of their 4K chip was right on schedule and some of the first 4K DLP projectors should be available for purchase in the first part of 2011, if not a little sooner.
For those who are just tuning into our industry, TI is the group that has been making DLP chips for cinemas since 1999.   Each DLP chip is an array of 2.2 million microscopic mirrors that move and rotate at high speeds to reflect the appropriate light and provide 2K image. Projectors based on the company's DLP digital micromirror device (DMD) have been installed on over 19,000 movie theatre screens worldwide, giving them at least 90% of the digital cinema install base.
However, last year for the first time TI's dominance in the market was threatened when two of the world's largest cinema chains, AMC Theatres and Regal Cinemas, announced they would be installing Sony's 4K digital cinema projectors. While the DCI spec may only call for 2K, the marketing advantage of 4K was hard to overcome with exhibitors who were looking for a future-proof solution. So in June of last year TI announced they would be developing a 4K DLP chip for their OEM manufacturers, which include Barco, Christie and NEC. No development timeline or release date for the new chip was given. 
TI execs are still as leery of giving out specific dates as they are about being quoted on the record when it comes to 4K, but more recently they have begun talking more openly about their development schedule. The good news is that TI is meeting their internal deadlines for 4K development. The company is looking to the early summer time frame for having the first DMDs completed for testing with OEMs. There may even be a unit or two ready for demoing at IBC, though TI is realistically aiming to go into production on the new chips in the late part of this year. Of course, that is if there are no issues with raw materials, manufacturing and testing goes according to plan.
The 4K DLP chip will be 1.38″ with 4096 x 2160 pixels and will have an equivalent life-expectancy the same as the 2K chip, which is well over 10 years. I confirmed that the entire surface area of the chip, every single pixel, will be used for both 2K and 4K imaging, meaning the talk about TI only using a portion of the pixel area was incorrect. Theatre owners who have already installed 2K Series 2 DLP projectors may be able to upgrade to 4K on-site by replacing the light engine. Initial thinking is that the same lenses used for 2K can be used when projecting 4K content.
When TI hasn't been working on their 4K chip they've been developing boards for Series 2 projectors. Production on Series 1 chips ended in December of 2009 and, as anyone who has tried to buy a digital cinema projector recently knows, OEMs are quickly running out of inventory on those units. Presently one OEM is up and running with Series 2 projectors and the other two should be online in the next few months. This is also about the time that all the manufacturers will be finishing their DCI compliance testing.
In addition, TI has a split development team working on subtitles for DLP projectors; one team works on SMPTE subtitles for Series 1 projectors and the other is completing CineCanvas subtitles for Series 2. CineCanvas subtitles should be ready for Series 2 projectors in the middle of this year and SMPTE subtitles will follow before the year is out.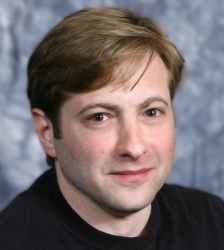 Latest posts by J. Sperling Reich
(see all)