[/caption]
The National Association of Theatre Owners president, John Fithian, and the outgoing chairman of the Motion Picture Assn. of America, Dan Glickman, trumpeted 2009's record breaking box office grosses as well as advances in piracy protection during their annual "State of the Industry" address at ShoWest on Tuesday. What seemed more important to everyone in attendance however was that the speech marked the last appearance by Glickman as the head of the MPAA.
Not that Glickman plans on disappearing entirely. As he put it moments before walking onstage to deliver his remarks, "It may not be my last time at ShoWest, hopefully it is not. John has promised to invite me every year, but it's my last time in this job." Glickman is leaving his post April 1st to take over as head of the non-profit organization Refugees International.
Of course, technically this will be the last time Glickman attends ShoWest since NATO will be taking the show over next year and changing its name to CinemaCon. Glickman may not have to worry about getting an invite though, for Fithian had nothing but kind words to say about him. "He really has contributed an amazing amount of leadership and support to this industry over the last six years, from intellectual property to the ratings system to opening up new markets oversees," Fithian said of Glickman. He's been just a terrific partner. . . he will be sorely missed by those of us in the movie business."
Speaking of the movie business, it's apparently doing quite well, at least theatrically. Fithian highlighted the USD $30 billion international box office gross earned in 2009 with USD $10.6 billion coming from North American, an increase of more than 10%. The NATO exec credits the ongoing theatrical success to advances in technology which have allowed for better presentations at modern luxury cinemas and the ease of purchasing tickets on mobile devices or online. Studios were also major contributors by spreading out their releases according to Fithian:
"Significantly, the distribution patterns of commercial product have continued to migrate across all 12 months in the year, and not just in summer and holiday periods. The release of a picture like 'Alice In Wonderland'"
Upwards of 11% of the North American box office was derived from 3D releases such as "Alice In Wonderland" yet only 10% of the screens in the territory are capable of showing 3D content (7% globally). With Digital Cinema Implementation Partners receiving USD $660 million in financing earlier this month, Fithian believes the number of 3D screens could increase by as much as 2,500 this year alone. Internationally, 3D conversion may be even greater.
Meanwhile, camcorder piracy in the United States and Canada dropped 30% in 2009 and interdictions rose by 50%. To highlight just how successful both the MPAA and NATO have been in working on piracy, Fithian reported, "Since 2004 the joint MPAA-NATO Take Action reward program has handed out over USD $100,000 to theatre employees who have thwarted acts of movie recording in their cinemas."
As expected, Fithian also spoke about theatrical release windows, wanting to make it clear that an exclusive window for cinemas to show movies in theatres was crucial to the health of the entire industry. For the last five years the theatrical release window has not shifted more than eight days, holding fairly steady last year at 4 months and 11 days. Even so, Fithian acknowledged that studios are suffering due to poor DVD sales, which were bested by North American theatrical box office by USD $1 billion in 2009. This type of theatrical success is not something for exhibitors to gloat over said Fithian:
"As long as release windows remain strong, robust ancillary markets help exhibition by returning revenues to studios and ensuring continued strong production."
He seemed dismayed that recent conversations between large exhibitors and studios regarding release windows have been misinterpreted in public forums, such as the press, or among industry partners. To set the record straight and point out some of the benefits of shorter release windows on certain titles Fithian summarized these negotiations as follows:
"Individual distribution and exhibition executives have discussed some additional flexibility on a very limited number of movies where theatrical sales and home video sales can both benefit through particular seasonal scheduling. Cinema operators seek big movie releases throughout the year. Distributors may need slightly different release windows on a limited number of individual films to accommodate a strong twelve-month release cycle."
For his part, Glickman agreed that exhibition and distribution are "joined at the hip" and to hammer his point home he quoted the popular Frank Sinatra song, "Love and Marriage". The most important new piece of business Glickman announced was the relaunch of the MPAA's rating's website at www.filmratings.com. He urged the industry to make certain the ratings system keep up with societal shifts:
"Moving forward, it's critical that we remain open to change. Our kids are smarter, more tech-savvy and sophisticated than we were a generation or two ago. Our ratings and advertising programs need to keep up. And, we should continue to examine ways to keep the system relevant and contemporary."
Mostly, Glickman stuck to speaking about his own history and tenure as the head of the MPAA. In explaining why the job was so important to him he said:
"Some folks may have done a double-take when I got the job. Joe Hollywood, I'm not. I'm just a guy from Kansas who has loved the movies, and specifically going to the movies, since I was a kid. Someone who has a genuine affection for this art form and real appreciation for what movies do for this country, and I truly believe, for the world. . . I didn't come from the industry. But I leave it believing quite strongly that this community is not something separate and apart from America, but something inextricably tied up in what America means to the world."
With statements like that, it's easy to see why after heading the organization for decades the late Jack Valenti hand picked Glickman to succeed him. Concluding his address, Glickman delivered his most poignant, if not personal, line:
"I won't say 'goodbye', just 'see you at the movies'."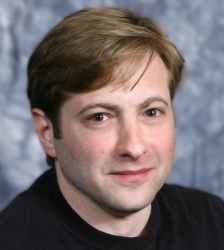 Latest posts by J. Sperling Reich
(see all)