New York City based Bow Tie Cinemas will be one of the first theatre chains to deploy Technicolor's film-based 3D system. Technicolor 3D will be deployed at each of Bow Ties 18 theatre locations in Colorado, Connecticut, Maryland, New York and Virginia and on 25 of Bow Ties 150 screens.
Rather than install digital cinema equipment which can run upwards of $80,000 (not counting any 3D technology), Bow Tie is choosing the less expensive option of equipping their existing 35mm film projectors with a specially designed lens which splits the projected images for the right and left eyes.
The system requires a special 35mm film print in which each frame has two images, one on top of the other. This over/under technique was first introduced by Technicolor in 1963 as Technicscope. According to Technicolor, advancements in film stock and digital intermediates improve the image quality delivered by their new system. Technicolor uses a special patent-pending digital process to enhance the image on the special film prints. We first reported on the system when it was announced by Technicolor back in September of 2009.
Bow Tie will need to install silver screens to increase the brightness of the images delivered by Technicolor's 3D system, however those screens can also be used for digital 3D. Technicolor will be supplying the circular polarized glasses required to view the content in 3D. The first film Bow Tie will show using the system will be Dreamworks' "How To Train Your Dragon". Ben Moss, CEO of Bow Tie Cinemas was quoted in the press release Technicolor distributed earlier today: 
"Our customers have resoundingly expressed their desire to see 3D films and we have responded by making sure that top quality 3D presentations will be a part of the movie-going experience at every Bow Tie Cinema. Technicolor 3D delivers the high-quality presentation that our customers expect, and allows us to utilize our existing equipment to accommodate the crowded upcoming 3D release schedule."
Technicolor's solution may be less costly than a digital cinema conversion, though some exhibitors have opposed the licensing agreement under which the technology is being offered.  Rather than purchase the system outright, exhibitors must lease it from Technicolor.  Some of the exhibitors I've spoken to have balked at the per film fee Technicolor's arrangement would require and would prefer to own the system after a lump sum payment.  The details of Bow Tie's deal with Technicolor were not disclosed.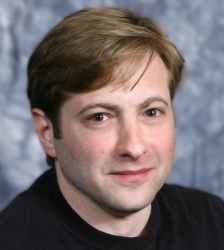 Latest posts by J. Sperling Reich
(see all)