That collective sigh of relief you may have heard over this past weekend no doubt came from the North American motion picture exhibition and distribution industries. The Los Angeles Times report that investment bank JPMorgan was finally able to round up roughly USD $700 million for Digital Cinema Implementation Partners must have come as some relief.
Heaven knows we've been hearing about DCIP's quest for financing for well over a year now. It seems at every ShoWest, Cinema Expo or Show East for the past 18 months we've been told by investment bankers that money is on the way. Though let's face it, if the staggering amount of money being sought wasn't enough to cause a delay, the worldwide credit crunch certainly didn't help. Financing hasn't been easy to come buy in any business sector and no matter how lucrative the project.
Of course, DCIP is the deployment entity founded by three of the world's largest exhibitors; AMC Theatres, Cinemark and Regal Cinemas. With anonymous sources close to the negotiations confirming that DCIP's financing will be announced in the next two weeks, the company can finally begin the rollout digital cinema technology on 12,000 screens across the United States and Canada.
Back in 2008 JPMorgan, armed with virtual print fee agreements from the studios, went looking for USD $1 billion for DCIP to convert 14,000 screens across all three circuits. Since then, AMC has gobbled up Kerasotes adding another 900 odd screens to the mix. There was no word on which screens or theatres will be converted or what will happen to those screens which don't make it into the first 12,000. Nor was a time frame given to complete the transition, though it has been widely expected to take three years.
JPMorgan and DCIP had postponed their search for financing for about year, picking it up in the last quarter of 2009, when credit worries began to ease. According to BusinessWeek the investment house was looking for $525 million in senior debth and $200 million in equity.
After the Los Angeles Times broke the news, it was truly interesting to watch news reports fly in from global media outlets that wouldn't normally cover what could be considered just another run-of-the-mill financial update. Especially one that is technically still a rumor. Certainly this can be attributed to the success of "Avatar", whose worldwide box office gross is USD $2.1 billion to date with no sign of slowing down. In fact, most of the posts and articles contained what seemed to be obligatory sentences such as:
"The [digital] equipment can also be upgraded to show 3-D films, which Hollywood studios are relying on to bolster revenue as DVD sales decline."
What is important to keep in mind amidst all the cheerleading and speculation about a forthcoming announcement is that the money JPMorgan has raised (or is raising) is only meant to finance digital cinema servers and projectors. Traditionally studios have left 3D technology out of VPF agreements, making exhibitors financially responsible for installing their choice of 3D equipment. In other words, the 12,000 screens will be converted to 2D, but not necessarily all of them will be 3D capable. At least not initially.
Even so, any increase in the North American 3D screen count would be welcome. One exhibitor I spoke to recently complained that by the beginning of April he could potentially be juggling four 3D releases including "Avatar", "Alice In Wonderland", "How To Train Your Monster" and Kenny Chesney's 3D concert film.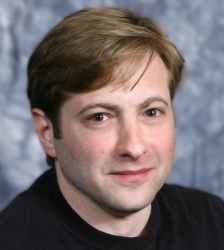 Latest posts by J. Sperling Reich
(see all)