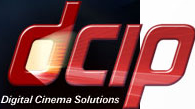 The announcement the entire exhibition and distribution industry has been waiting for has finally happened; Digital Cinema Implementation Partners (DCIP) will finally get funding to roll out d-cinema equipment on over 15,000 screens at U.S. exhibitors AMC, Regal and Cinemark.  Some may view it as a non-announcement as this doesn't mean the money is in the bank yet.  At the very least though, DCIP's financing is looking more probable than it did earlier this year when the global financial meltdown was holding up any potential funding.
The Hollywood Reporter is stating that investment bank J.P. Morgan has set out to raise $525 million from brand name lenders before seeking additional sources of cash from private equity firms and the exhibitors themselves. So, while funding is not readily at hand, with a heavyweight such as J.P. Morgan in their corner it hopefully won't be long before DCIP will be seeing some cash to jump start its efforts.
Once the roll out is under way, DCIP hopes to install 500 screens a month and have nearly 13,000 screens completed by the end of 2010. This seems to be an incredibly aggressive figure and may be a goal that is unachievable should the manufacturers of d-cinema servers and projectors not be able to keep pace with DCIP. Not that they wouldn't mind trying, since most equipment manufacturers have been suffering due to the protracted roll out of the technology caused by the credit crunch. Presently, there are nearly 7,000 digital screens in the U.S.
Of course, virtual print fees offered by the studios to third party integrators such as DCIP and Cinedigm what will help pay off the massive loan over the next decade. Unfortunately for distributors, it looks as if DCIP's funding will only be finalized in November, not nearly in time to install equipment for the 3D holiday film releases. That's why some of the exhibitors in DCIP's stable have begun to pay for and install d-cinema equipment out of their own pocket. The reporter believes nearly $60 million worth of kit has already been deployed by the big three circuits. Most, it not all, such installations were strategically completed for the purposes of showing 3D content and one would expect that the first DCIP screens will be aimed at 3D capability.
It seems the story in the Reporter was geared more towards those just coming up to speed on the subject rather than those working in the exhbition or distribution space, especially given such statements as:
D-cinema integrators in Europe and elsewhere are primed to roll out thousands of additional digital systems once banks are lined up to cover costs, and studios will press international exhibs to equip as many of those auditoriums as possible with 3D capability.
Sound familiar? Unfortunately, if you've attended any exhibitor trade show in the past four years, it probably does.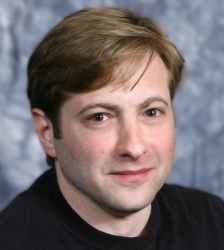 Latest posts by J. Sperling Reich
(see all)