For those of you who have been following our posts here on Celluloid Junkie you no doubt have noticed that we have been quite silent of late.  All it takes is a quick look at our archives to see that we didn't post anything in the entire month of July.  Even casual readers of the blog will notice the huge gap in posts over the past couple of weeks.
Well, we now wanted to fill you in on the reason for our brief absence.
As many of you know, Celluloid Junkie is an extra-curricular activity for everyone who contributes.  When we aren't posting updates on the latest industry news we are all working diligently at our day jobs within the industry.  At times, one or the other of us will be too busy to post anything on CJ and other contributors work to pick up the slack.  The month of July proved especially difficult with all of our contributors finding themselves inundated with work that actually pays them.
We have also spent time formalizing our editorial policy.  We strive to be a positive and informative voice for those working in the exhibition and distribution space by extending the conversation to an online environment.  The goal of CJ has never been to "break news" like our TI 4K story, though we don't mind it when members of the industry allow us to do so and are quite proud of such posts.  Our intent has always been to keep those who need such information up to date with the latest industry developments and to provide critical analysis at a time of fast moving development.
With our policies and procedures now firmly established we will once again begin posting on a regular basis.  You may have noticed a few new posts already begin to appear.  Thank you for your patience and continued support.  Hopefully we'll have a few more exciting announcements in the near future.
We also felt this would be a good time to inform our readers about two events we are sponsoring; the 4th Annual HPA Awards and the 3-D Entertainment Summit.  You may have noticed some ads running on CJ promoting both these events.
The 3D Entertainment Summit will take place on September 16th and 17th in Los Angeles.  With prestigious members from the entertainment, financial and corporate world, the 3D Entertainment Summit's enables attendees to discuss and define the latest developments in the 3D marketplace. With an unprecedented group of 3D opinion leaders the second annual summit will focus on how you can capitalize on 3D.  Last December more than 400 participants attended the summit, which is co-produced and chaired by Bob Dowling.
Meanwhile, the Hollywood Post Alliance will host it's fourth annual awards show on November 12th in Los Angeles.  The awards recognize creative and technical excellence in the art, science and craft of post-production.  In addition to the creative award categories, the HPA Awards recognize outstanding achievements in postproduction by individuals, companies and in engineering. A new category that made its debut in 2008, recognizes companies and individuals who have demonstrated excellence in the application of innovation in a post-production process or to the post-production industry through the use of new approaches, tools, workflows and ideas that help enhance the postproduction process from a technical, creative or efficiency perspective.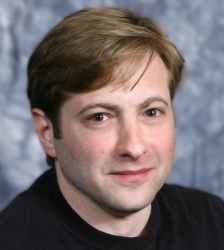 Latest posts by J. Sperling Reich
(see all)