Norway's FILM & KINO has announced that it has signed virtual print fee (VPF) agreements with five out of six studios (discussions with Sony Pictures still on-going), thus paving the way to make it the first country to switch over all of its cinemas to digital in a government-led effort. Announcement in Norwegian here and press release in English here. From the latter:
Film & Kino, the Norwegian interest organization for cinemas, announces the world's first non-commercial complete national digital roll out with agreements with Twentieth Century Fox, United International Pictures (the local distributor for Paramount Pictures and Universal Pictures in Norway), Walt Disney Studios Motion Pictures International, and Warner Bros. Pictures International.

Film & Kino has served the Norwegian cinema industry for over 90 years, and is proud to announce multiple studio agreements in Norway. This complete digital roll-out will transform all of Norway's cinemas, big and small, to modern DCI-compliant digital cinema houses. The roll-out will start in late 2009 after the completion of public tenders for the procurement of equipment and services required for the digitization process.
Next up is a tender process for different regions and operators in Norway. No one company or consortium is expected to win all the tenders, which are likely to attract interest from the likes of Arts Alliance Media and Unique Cinema Solutions (operators of the Nordic Digital Alliance and NORDIC Project that set the scene for the conversion), as well as XDC and others. The recent TI 4K announcement is not expected to slow the Norwegian conversion process as Norway has been on the forefront of installing Sony SXRD 4K projectors. Having been the first country to switch over all of its cinema advertising to digital, Norway looks set to do the same for feature films in cinemas.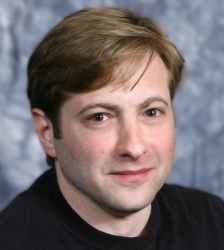 Latest posts by J. Sperling Reich
(see all)