Unless you've been living on another planet, or simply working in an industry other than exhibition, it would be hard not to know what GDC Technology has been up to lately.  After all, they're not shy about telling you all their latest deals, most recent installations and newly released product features.  The digital cinema server manufacturer has published seven press releases this last week alone.  Just in case you've been too busy planning for ShoWest to pay attention, let's do a quick review of GDC's announcements from the past nine days.
Though the Singapore based company has been making digital cinema servers for more than 10 years and has the largest install base after Doremi, GDC has historically found it difficult to gain traction in North America.  It seems that is changing for the better.  On Thursday, GDC announced a deal with Sonic Equipment Company, a Kansas-based cinema equipment vendor, to resell and support the company's digital cinema server.  Sonic has been in business more than three decades and provides support for 400 screens in 8 states.  A majority of Sonic's clients are independent theatre owners and most, if not all, are in the Midwest.  The company has made a name for itself by focusing on digital cinema integration for smaller chains and not only providing equipment sales, but also helping out with maintenance and even financing.
Sonic is certainly living up to its reputation of being an aggressive dealer when it comes to digital cinema, as immediately upon closing their deal they sold the first GDC servers to ever be installed in the United States.  There was no information about how many units were sold, though they are being installed in 8 different theatres in Kansas, Kentucky and Missouri.
Then on Friday, GDC made two additional dealer network announcements; one with furniture, fixture and equipment provider Universal Cinema Services out of Dallas, Texas and another with Ballantyne, based in Omaha, Nebraska.  These two deals are no brainers.  UCS was one of GDC's earliest resellers in the U.S. and since October 2008 Ballantyne's Strong Technical Services division has been partnered with the manufacturer to install, maintain and support digital cinema servers.  UCS has already made good on the deal and installed units in Tango Theaters, Guam as well as Pavilions 12 in Tucson, Arizona.
To give you some sense as to just how many press releases GDC is pushing out, the Sonic deal was announced on Thursday as the first GDC deployments in the U.S., but two days earlier, on Tuesday, the company announced "another deal in the U.S. market".  (This would have made more sense had the the Sonic sales been made public first.)  Tuesday's release was about the sale of 25 of GDC's SA-2100 series digital cinema servers to Florida based Epic Theatres.  The chain, which operates 39 screens across 6 southern states, had been putting the GDC server through it's paces during an ongoing trial over the past several months.  After the trial was over Epic ordered 16 units for their all-digital complex in St. Augustine, Florida and another eight servers to outfit half of their theatre in Clermont, Florida.  In the press announcement, Epic Vice President Clint DeMarsh said:
"It quickly became clear to us that the machine has most, if not all, of what we wanted for our theatres.  We are impressed by the advanced functionality of the SA-2100A server and also GDC's first-class customer service."
A number of GDC's releases referred to the quality of their customer service.  This has been a question amongst some potential customers since the manufacturer is based in Asia.  On the other hand, the company probably won't face any complaints about feature set,  as DeMarsh pointed out.  The SA-2100 is one of the few servers that incorporates RealD's 3D EQ system and on Friday, March 20th, GDC announced the addition of closed caption capabilities.  GDC says their server can now playback captions formatted to SMPTE standards 428-10 and 429-12 using WGBH's Rear Window Captioning System.  Now all they have to do is to convince the studios to start putting caption files in the Digital Cinema Packages they master when releasing a film.
Closed captions was a huge issue for exhibitors at the last NATO system requirements review in January, specifically because theatre owners are facing lawsuits for not complying with the Americans with Disabilities Act by making their movies accessible for the hard of hearing.  GDC is proving they were listening to exhibitor's requests by including such functionality.
In fact, just in case you had forgotten about GDC over that weekend, on Monday they published a press release detailing even more new features on the SA-2100 – ones aimed at assisting with emergency theatre operations..  The server can now transfer content between SA-2100's in what the company says is only a few minutes.  This is imperative if the manufacturer is to meet NATO's 15 minute "screen move" requirement.  The server will also play content directly from a CRU Dataport drive, rather than having to ingest it first.  A feature such as this might be used if content were to arrive on a drive minutes before its first showing.
Finally, the SA-2100 has been made capable of playing content that isn't even on its own drives.  Instead, it can "stream" the content from the GDC Theatre Management System.  I'd have to go back and check the DCI Spec, but I'm not sure that is even allowed due to security reasons.  As well, I wonder if or how this affects Cinelink encryption.  Certainly one would think this would be a risky proposition as any network latency could cause a film to stutter or freeze in the midst of playback.
And if you think GDC may have run out of interesting news to tell the industry just before it's annual trade show in Las Vegas, have no fear.  Rumor has it the company has a press release lined up for every day of ShoWest, which starts on Monday.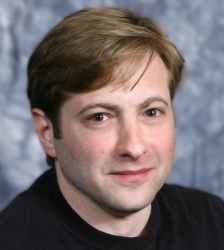 Latest posts by J. Sperling Reich
(see all)