Ever wonder what digital 3D would look like at 14 foot-lamberts (ftL) rather than the dim 4 ftL at which it is usually projected?  If so then you'll want to sign up for a 3D demo being held by  the Inter-Society Digital Cinema Forum (ISDCF).  On March 24th at the AMC Burbank 16 in Burbank, CA, the ISDCF will be screening a clip reel of 3D material at multiple luminance levels including 4.5, 6, 10, and 14 ftL luminance.  The same material will be screened at two separate demos, one at 10:00 am and one at 12:00 pm.  If these screenings times fill up there is talk that an 8:00 am session will be added.
ISDCF is being careful to let attendees know their demo is for educational purposes only.  It is not a test and no recommendations will be made upon its completion.  The purpose of the demonstration is to show industry professionals how different luminance levels impact the projection of digital 3D images and to help initiate discussion.
Clips being shown represent the usual round up of 3D titles including "Polar Express", "Beowulf", "Journey to the Center of the Earth" and "U2:3D" among others.  The content will be projected across a 62' throw onto a 35' silver screen using a Christie projector outfitted with RealD's 3D system.  The address of the demo is as follows:
AMC Burbank 16
125 E. Palm Avenue
Burbank, CA 91502
More information about the demo and a link to RSVP can be found here.
UPDATE: March 13, 2009 – Because both demonstrations filled up with over 100 people so quickly, it looks like the ISDCF will add a third demo time. They are trying to add a show at 1:30 pm, but have not confirmed the time with AMC. If they can't get that time, they will add a 9:00 am show, move the 10 am show to 10:30 am.  Stay tuned for confirmation of the third time, as it may require those who have RSVP'd already to do so again.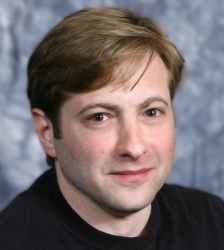 Latest posts by J. Sperling Reich
(see all)