Sometimes rebound relationships can really pay off.  At least that's what Walt Disney Studios is hoping now that it has agreed to enter a long-term agreement with DreamWorks to distribute upwards of six films a year starting in 2010.  The deal was put together very quietly over the last several weeks as DreamWorks simultaneously tried to negotiate an agreement with Universal Pictures which had originally been announced back in October of last year.  That deal fell apart late last week when Universal and DreamWorks could not agree on a set of terms and as Universal reportedly discovered DreamWorks was negotiating with Disney.  When speaking with The Hollywood Reporter on Saturday the studio's official line was:
"Universal Pictures has ended discussions with DreamWorks for a distribution agreement.  Over the past several weeks DreamWorks has demanded material changes to previously agreed upon terms.  It is clear that DreamWorks' needs and Universal's business interests are no longer in alignment.  We wish them luck in their pursuit of funding and distribution of their future endeavors.????"
What a few of those "material changes" amount to says a lot about theatrical motion picture distribution and just where a studio realizes a profit when releasing a film.  The deal that DreamWorks was originally negotiating with Universal was a straight distribution partnership.  Such deals will usually see the production company paying for the production of a film while the studio pays for film prints, marketing and advertising in exchange for recouping costs and a share of the box office gross.  That share can range anywhere from 8% to 15% of the gross – not the net – receipts.  This is the same type of deal that George Lucas cut with Twentieth Century Fox for the "Star Wars" prequels.  The agreement DreamWorks reached with Universal was pegged at 8% and while the terms of the Disney deal were not made public, several news sources reported the percentage DreamWorks would share with the mouse house to be around 10%.
At first glance it looks as if DreamWorks took the worse deal by about. . . . 2%, however in a point that shows where a film reaps most of its profit, it was the access to television revenue that enabled Disney to win DreamWorks over.  Universal could not guarantee DreamWorks as many slots on premium pay cable networks such as HBO, whereas Disney's deal with Starz cable networks leaves them with plenty of airtime to fill, especially now that Disney has announced it is reducing the number of films it will produce annually.  For years now industry insiders and the media alike have speculated that a film's theatrical run was just a glorified advertising campaign for its ultimate DVD and pay television release and this news helps confirm such thinking.
Of course, there is a lot more to assuring premium pay television slots than the revenue gained by such agreements.  These days, with the global financial crisis making it difficult if not impossible to raise capital, production companies and studios need pay TV deals to use as collateral when looking for financing.  That is truly the case with DreamWorks.
After a rocky three-year marriage to Paramount Pictures, DreamWorks asked for a divorce in the summer of 2008.  They immediately found a sugar daddy in the form of India's Reliance Big Entertainment, who offered up USD $550 million to finance DreamWorks' movies over the next seven years, a figure which has reportedly been reduced to USD $325 million.  The catch was that DreamWorks had to match Reliance's amount with their own source of funding.  They began courting Universal since DreamWorks founder Steven Spielberg began his career at the studio and made many of his biggest hits there.  Though Universal had agreed to USD $125 million in loans, DreamWorks was unable to raise the rest of the money and instead asked for a USD $25o million investment.  Universal naturally balked at an investment – not a loan – of that size, so industry insiders and media outlets alike have speculated that Disney was able to step in with their wallet, despite a recent announcement that revenue at the studio was down 64%.
The irony in all of this is of course that DreamWorks was originally founded in 1994 by industry bigwig Jeffrey Katzenberg, music mogul David Geffen and filmmaker Spielberg when Disney refused to promote Katzenberg to the president's role.  While the relationship with Disney may have been acrimonious at the time, DreamWorks now finds the studio as its biggest ally, while in the process managing to turn Universal into a bit of an enemy.  Nikki Finke, who helped break the news about the secret negotiations between DreamWorks and Disney, details the whole bitter fracas on her blog Deadline Hollywood.  It's worth a look, if only to read about the numerous Universal deal points Spielberg wouldn't agree to.
Disney's press release announcing the agreement was a love-fest of quotes from Spielberg, DreamWorks' partner Stacey Snider and Disney's CEO Bob Iger.  BusinessWeek should be credited with having scored an interview with Iger shortly after the news broke.  Iger explained that the deal Disney had originally negotiated with Spielberg last summer, before DreamWorks agreed to partner with Universal, was no longer going to be the same:
"I got news that he was rethinking his decision and that he felt that Disney was the place he should have gone to all along.  The world had changed since then, and the terms of the agreement had to change as well."
Get ready to hear numerous reports that Disney will try to hawk its indie label Miramax now that it has a deal with DreamWorks.  Let the rumor mongering commence.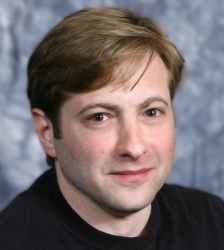 Latest posts by J. Sperling Reich
(see all)