These days, with the global financial meltdown in full swing, any announcement about a rollout of digital cinema installations is big news.  Just ask Arts Alliance Media.  The U.K. based integrator had a press release picked up by several trade publications that announced an agreement to install and support d-cinema equipment in 20 independently run theatres in the Netherlands.  AAM negotiated the deal with Amsterdam Booking Company, a film buying firm which represents the theatres.
While the agreement only covers 68 screens, or 1o% of the screens in the Netherlands, it's notable for being the first rollout of digital cinema kit in Holland to be funded by virtual print fees provided by the major Hollywood studios.  Until now, d-cinema installations in the Netherlands have been one-offs to facilitate 3D releases.  This fact didn't escape ABC's owner Paul Visser when he provided a quote for the press release about the deal:
"We see clearly what the future of cinema is going to be – digital, 3-D and live events. AAM is the best partner to make that happen and enable us to be the first widespread movers in the Netherlands."
According to Howard Kiedaisch, AAM's chief executive officer, the agreement with ABC is important because it proves that any theatre can make the conversion to digital regardless of size.  He said, ". . .having ABC on board proves that our program works for independents as well as big chains."
Over the last year there has been a lot of talk throughout industry circles over whether the VPF model would actually work for European exhibitors, especially given the differences from the United States in release patterns, length of run and severe market segmentation when it comes to box office revenue.  The industry will certainly keep on eye on whether the deal winds up working as planned for all parties involved. . . and that includes the studios.
The announcement also allows AAM to quiet the back room whisperings that the integrator was short of money to rollout digital cinema installations.  In the latter half of 2008, when AAM began converting France's 400-screen Circuit George Raymond to digital and the world tightened it's economic belt as banks stopped lending, there were rumors the integrator was having trouble coming up with the financing.  Of course, that was an easy rumor to start in the fourth quarter of 2008 given that nobody in any industry seemed to be able to find money.  Either way, rumor or truth, it doesn't seem to matter now.  AAM managed to raise EUR €43 million in December of last year and they appear to be quite serious about getting the d-cinema gear rolled out for ABC post haste.
Before the ink could dry on their press release AAM began installing digital cinema equipment in cities such as Heerlen, Schagen, Spijkenisse, Venray, Weert and Zutphen.  (For a tongue twisting exercise native English speakers should speak those names aloud five consecutive  times). AAM is just in time for the February 11th 3D release of "Bolt" and no doubt is feeling the pressure of the upwards of 9 other 3D releases which will hit theatres throughout 2009.
Meanwhile, AAM is still in the middle of rollout out the remainder of CGR Cinemas and is presently running over 420 d-cinema installations throughout Europe including in the UK,France, Spain and Norway.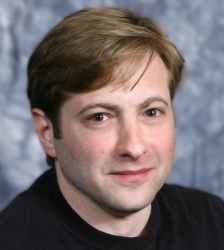 Latest posts by J. Sperling Reich
(see all)