[/caption]
Tom Ortenberg, president of theatrical films at Lionsgate, is ditching the studio he's spent 12-years at for a similar title and position at The Weinstein Company.  In his new role, Ortenberg will take on some of the same responsibilities at TWC that he oversaw at Lionsgate, including distribution, marketing, publicity and domestic acquisitions.
Over the past two decades, Ortenberg has gained a solid reputation of being a savvy executive who had real talent for acquisitions and marketing.  He was integral in planning the campaigns behind some of  Lionsgate's most successful movies, including the "Saw" series and "Crash" which won the Best Picture Oscar for 2005.  In 2008, Ortenberg was interviewed by Dan Rather at the Sundance Film Festival and he explained some of the traits he looks for in a film when making an acquisition.
Certainly the Weinstein brothers must have been excited to land a veteran exec such as Ortenberg, especially after all the recent turnover within TWC's senior executive ranks. In a press release announcing the hire,Bob and Harvey Weinstein said:
"Tom's arrival at the company is a major coup for us.  His instincts, wide knowledge of all parts of the industry and impeccable track record is unbelievably good fortune for us as we prepare to release some of the biggest and most exciting films we've made. . . He's the consummate professional, who's bringing his years of experience to the company, and we are confident that his expertise will continue to further the success of The Weinstein Company and strengthen our existing executive pool."
When Ortenberg reports to work on February 2nd he'll slip into the freshly minted position – president of theatrical film – a title the Bob and Harvey Weinstein apparently created to match the one he held at Lionsgate.
Ortenberg's move was not entirely unexpected, as Lionsgate has been a little top heavy ever since they purchased Mandate Pictures in 2007.  Though here's a mildly interesting tidbit – according to a post on Nikke Finke's blog Deadline Hollywood on Monday, it appears both Lionsgate and TWC may have been forced into making the announcement a few days before they really wanted to:
"I'm told that Lionsgate's Joe Drake gave Ortenberg a 6-month test period to see if he wanted him as part of the team. Since that time Ortenberg has been shopping himself. In early December, Ortenberg was told his contract would not be extended.  Drake has no plans to replace him. . . I hear his [Ortenberg's] salary at TWC is less than what he was making at Lionsgate. . . This was going to be announced at the end of the week, but my tipsters foiled those plans (again)."
Possibly because of Finke's post, Drake, who came on board as Lionsgate's chief operating officer with the Mandate acquisition, was sure to point out when speaking with Variety that Ortenberg's tenure ended on friendly terms:
"We owe a big debt to Tom. We just decided to go separate ways."
Whatever the truth may be, the comments left on Finke's blog post, many of them by industry insiders, seemed to sum up the news as a mixed blessing.  The Weinsteins have a reputation of running roughshod over the talented executives they hire and most were concerned that Ortenberg may wind up in a similar situation before too long.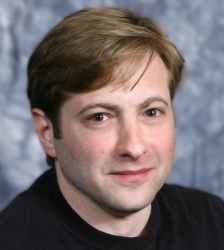 Latest posts by J. Sperling Reich
(see all)