On the eve of the National Association of Theatre Owners' meeting with equipment vendors to review digital cinema requirements on Friday, Paramount Pictures has thrown the exhibition industry a curve ball in the hopes of resuscitating the stalled rollout of the technology.  Rather than work solely through integrators such as Digital Cinema Implementation Partners (DCIP) and Cinedigm (formerly AccessIT), Paramount has become the first Hollywood studio to offer North American exhibitors financial assistance for digital cinema installations.
What's significant about Paramount's announcement is that previously studios have refused to cut deals to reimburse exhibitors for digital cinema installations directly with exhibitors for fear of future anti-trust litigation.  Instead, they relied on digital cinema systems integrators to provide a buffer between themselves and theatre owners.  But, with the digital cinema rollout at a near stand still, Paramount seems to be throwing caution to the winds.
Paramount has a vested interest in seeing digital cinema take off, specifically to increase the number of 3-D capable projection systems. This March the studio will be releasing Dreamworks Animations' "Monsters vs. Aliens" in 3-D and presently the United States and Canada only have about 1,200 screens properly equipped with 3-D systems.  Paramount has been promoting the film heavily for nearly a year at industry trade shows and will be airing a 3-D commercial for the movie during the upcoming Super Bowl telecast.
Paramount has already struck virtual print fee deals with four domestic digital cinema integrators; Cinedigm, DCIP, Kodak and Sony.  The studio has also signed VPF agreements with international integrators such as XDC, Arts Alliance Media, Ymagis and GDC.  However, integrators must turn around and find financing for such deals to purchase the digital cinema equipment they will install and maintain in theatres.  At an average of USD $70,000 per screen integrators need to land tens of millions, if not hundreds of millions of dollars in financing.  DCIP is presently looking for more than a billion dollars to roll out digital cinema equipment in upwards of 16,000 screens for AMC Entertainment, Cinemark and Regal Entertainment.
Raising such capital during the ongoing financial crises and worldwide credit crunch is next to impossible, as Mark Christiansen, Paramount's executive vice president of distribution, pointed out when speaking with the Associated Press about the studio's new plan:
"Trying to get $10 million or $100 million today is almost impossible.  Now a local theater owner can get financed on a local level and we will support them. We can get digital cinema rolling from the local level up instead of from a national level down."
The studio's thinking seems to be that banks might be more willing to loan money to individual exhibitors in smaller chunks, especially if they are local, regional businesses.  If the plan works it could certainly rescue some independent exhibitors who have not been pleased with the Cinema Buying Group's VPF deal with Cinedigm or may be too small for VPF deals altogether.
Paramount intends to provide a VPF with a cap of USD $1,000 directly to theatre owners for a period of ten years (and for Paramount films only), provided the exhibitor converts half their screens to digital or install at least one 3-D projection system.  What isn't clear from initial reports is whether an exhibitor will have to convert half of all the screens in every venue they own, as is the case with most integrator's VPF agreements, or whether an exhibitor could focus digital installations on specific theatres.  Of course, exhibitors who have executed agreements with integrators and are already receiving VPFs would not be eligible to participate, though under the Paramount plan theatre owners who purchase their own equipment would be allowed to enter into deals with integrators at a later date should they choose to do so.
Under the terms of the deal exhibitors would be allowed to own and operate their own digital cinema equipment, so long as it complied with Digital Cinema Initiative and SMPTE specifications.  In most integrator agreements it is the integrator that owns the equipment, not the exhibitor, something theatre owners have voiced complaints about in the past.  In fact, some North American exhibitors, tired of waiting for integrators to scrounge up financing or come up with a reasonable agreement, have instead begun to purchase and install their own digital cinema equipment in limited numbers so as not to miss out on any of this year's upcoming 3-D releases.  Such moves could put the studios in a difficult spot, as instead of being in control of VPFs, exhibitors might start trying to recoup their investment in digital cinema through alternative means, such as attempting to decrease film rental payments.  Seeing this new trend of exhibitor financed equipment, Paramount's move could also be an attempt to try and manage the situation before it gets out of control.
Paramount sure doesn't seem to be trying to hide the fact that their aim is to widen the number of 3-D capable installations, since they told the Hollywood Reporter that VPFs for 3-D films will be higher than those paid out on 2-D films.  It's no surprise that the studio should be so eager to try and re-ignite the digital cinema roll out.  For months rumors have swirled around the industry that Jeffrey Katzenberg, head of Dreamworks Animation, has been quite displeased with Paramount's efforts to push digital cinema.  Katzenberg has been a huge advocate of digital 3-D presentation and announced that all of Dreamworks Animations' future projects will be in 3-D.  With the release of "Monsters vs. Aliens" less than two months away, the announcement could be a move by Paramount to appease Katzenberg.  If that's the case, it certainly seems to be working.  Katzenberg told the Hollywood Reporter:
"It's a real big breakthrough, and I am counting on the other distributors to follow through on this, too.  It's a tremendous opportunity for a number of exhibitors who have not had access to the kind of funding that now will be provided on a theater by theater basis, as well as for larger exhibitors who have been frozen out of the market because of the credit crunch."
NATO also seems to be pleased with Paramount's decision and like Katzenberg hopes that other studios will follow suit.  Given the quote from John Fithian, NATO's president, which appeared in Paramount's press release, it wouldn't be surprising if the organization was instrumental in helping the studio come up with the new plan:
"Paramount is getting out front on this critical industry transition and we applaud them. Direct arrangements between distributors and exhibitors won't work for everyone, but for some of our members, it could make the difference in surviving and thriving in the digital era. And it certainly enables some exhibitors to get wired much faster — and that means more 3-D screens sooner. We urge all studios to give this creative option a fair chance."
With 20 digital 3-D films slated for release by the end of 2010 the digital cinema rollout has become an urgent matter for all of the major studios, and now that Paramount has dared to be the first to take the plunge and agree to sign VPF deals directly with exhibitors, don't be shocked if you quickly see others following their lead.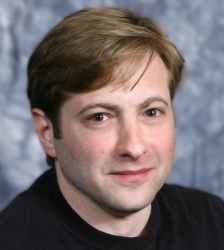 Latest posts by J. Sperling Reich
(see all)