When it comes to virtual print fees all the talk lately has been about which studios have signed with Digital Cinema Implementation Partners, however there are other integrators signing distributors to VPF deals.  For instance, AccessIT announced on Wednesday that they had reached a ten year VPF agreement with Overture Films to show the indie distributors films in digital cinema equipped theatres that were a part of the the integrator's Phase 1 rollout.
The two companies are far from strangers, as Overture already uses AccessIT's distribution software and satellite delivery services.  As well, the mini-major had been distributing its films through AccessIT's digital cinema network on a per film basis, including such titles as "Mad Money", "Henry Pool Is Here", "Sunshine Cleaning" and the indie hit "The Visitor".  Overture, which was founded in 2006 by former studio execs Chris McGurk and Danny Rosett, only began releasing films this year.
Releasing films through a digital cinema network outside of a VPF agreement can often be costly because integrators usually charge a premium VPF to distributors without an ongoing deal.  The VPF agreement with AccessIT will actually allow Overture to lower its overhead by releasing digital versions of their films at a reduced fee structure.  The specific terms of the deal were, as usual, not made public, so we don't know how much Overture will have to pay for each virtual print, though it is reportedly in line with what other distributors are paying.  However, many studios have publicly acknowledged their regret at having signed deals with AccessIT during the integrator's Phase 1 roll out, feeling they paid too much as they initially ventured into the VPF waters.  The agreements pegged the cost of digital cinema equipment at around USD $120,000 per screen, far more than the estimated USD $80,000 it costs to install such hardware.  It would be interesting to know if Overture was forced to sign a deal at such exorbitant levels.
Of course, the press release announcing the agreement only contained quotes that were high on the deal, such as this one from Kyle Davies, Overture's executive vice president of distribution:
"AccessIT has been a great partner for Overture Films in our inaugural year in the marketplace. From customer support to delivery services, we have been impressed with all they have to offer and we look forward to an expanded relationship as our studio continues to grow bringing digital features to theatres nationwide."
It should be noted that the agreement does not seem to cover Phase 2 roll outs which AccessIT is presently negotiating with distributors.  The first Overture title to be released under the deal will be "Righteous Kill", which opens on Friday, September 12th.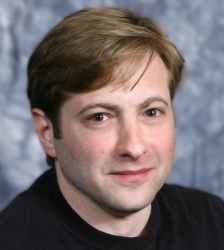 Latest posts by J. Sperling Reich
(see all)