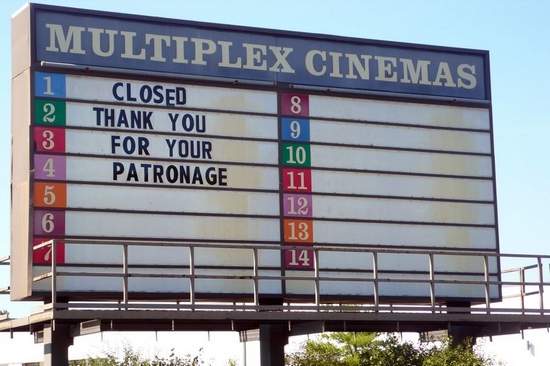 [/caption]
The Boston Globe is reporting that National Amusements is closing two of its theatres in Massachusetts.  The Showcase Cinemas Lawrence 1-6 which opened in 1965 and employed 30 people, was shut down on Monday.  The Circle Cinemas in Brookline, which employed a staff of 21, will hold it's final screenings on September 7th.
Of the two theatres the Circle Cinemas was by far the more historic venue.  It originally opened in 1946 as a single screen theatre called the Circle Theater, though was also known as the Cleveland Circle.  In 1976, the Cinema was divided in half and given the name Circle Cinemas.  The theatre developed into one of the best in Boston and in its heyday played most of the major releases.  The theatre booked mostly Paramount films, which is no surprise since National Amusements is owned by Sumner Redstone, the owner of Viacom, the parent organization of both Paramount Pictures and CBS.  (Editorial Addendum: Redstone did not purchase Paramount Pictures until 1993).  One such film was "Love Story" which played at the Circle Theatre for over a year six months starting in 1970.
Toward the end of its run the two theatres inside Circle Cinemas had been divided into seven awkward spaces.  Patrons often faulted the venue for having small theatres with tiny screens.  Then in 2005, the Brookline Health Department was contacted by several theatre patrons regarding an infestation of mice.
National Amusements gave no specific reason for the closures, though Wanda Whitson, a company spokesperson, told the Globe:
"We watch all of our theaters closely and make every effort to keep them as viable operating businesses. Once they are no longer viable, we make the decision to close them."
Meanwhile, just a few states south along the East Coast the Atco Multiplex Cinemas in Waterford New Jersey closed its doors for good on Monday.  The suburban Philadelphia 14-screen venue, which opened in December of 1991, was also operated by National Amusements.  According to the Courier-Post, the theatre closed without public notice.  When the newspaper checked with National Amusements they too were told the "operation was no longer financially viable" by Ms. Whitson.
The marquee outside the Atco Multiplex Cinemas was stripped of the film titles that played over the weekend and instead a message to former customers was spelled out: CLOSED, THANK YOU FOR YOUR PATRONAGE.
National Amusements didn't put out a press release announcing the closure of the three theatres, though who can blame them for not wanting to make a trend out of promoting their own theatre closures.  Whitson told the Courier-Post that National Amusements is presently trying to place the 100 theatre employees left without jobs at other multiplexes.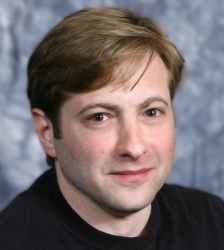 Latest posts by J. Sperling Reich
(see all)