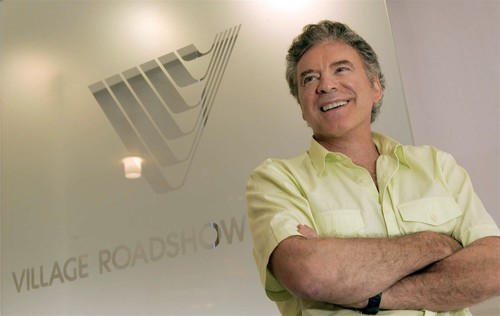 [/caption]Back in March of this year, Australian exhibitor Village Roadshow Ltd. announced plans to bring their Gold Class luxury cinemas concept to the United States.  Already a huge hit in Australia, Village Roadshow teamed up with television producer Norman Lear's Act III Communications and investment firm Lambert Entertainment in a USD $200 million venture that has plans to open 50 theaters in the U.S. over a five year period.  On Tuesday, the
Los Angeles Times
shed some light on what moviegoers can expect from Village Roadshow's high-end cinemas.
Specifically, they can look forward to the price of admission – up to USD $35 per ticket.
Turns out Village Roadshow's Gold Class Cinemas, which is based in Burbank, California, will be opening three theaters in the Los Angeles area by December of 2009.  It should come as no surprise that these theatres will be built in affluent areas such as One Colorado in Pasadena, Triangle Square in Costa Mesa and at the Guasti Winery in Ontario.  Rob Goldberg, the chief operating officer of Village Roadshow's Gold Class Cinemas told the Times:
"First came the movie theater, then the modern multiplex.  This is the third phase.  It's like an identity refresher. While the price point looks big, you get a lot for your extra 15 bucks."
So what exactly are you getting for that extra USD $15?  Here are just a few of the amenities:
Online reserved seating selection
Free valet parking
Concierge desk at check in
Over-21 screenings
Comfortable recliners for seating
No advertising other than trailers
No late seating
Seasonal Gourmet menus
Wine list with over 100 selections
Meals served at your seat
On-call wait staff
Unlike standard multiplexes, which have about 150 seats in each theatre, Gold Class will seat between 30 to 40 in wide comfortable chairs next to strategically positioned dining tables.  Of course food is not included in the price of admission.  Pressing the call button near each seat to flag down a waiter so you can order a gourmet meal and a beer will nearly double the price of your trip to the movies.  The reason for the high prices at both the box office and on the menu is most likely to cover operating costs.  Running a Gold Class Cinemas venue is not cheap.  Up to 30 workers will be on-site at any time, including chefs and cooks who can command $100,000 salaries.
Even with all the overhead, Village Roadshow reports that their luxury theatres in Australia, Greece and Singapore have turned profits.  But as the Times article points out, in Los Angeles, they won't be the only exhibitor trying to attract wealthy patrons with a luxury theatre experience.  Pacific Theatres has opened Arclight Cinemas, their own version of high-end theatres, both in Hollywood and Sherman Oaks, while National Amusements Bridge Cinema de Luxe has been open for several years now.  Muvico has plans to open The Oaks 14 in Thousand Oaks this December.  The top price for a movie ticket at any of these theaters is between USD $12 and $16, about half of what Village Roadshow plans on charging.
Another hurdle for Village Roadshow will be that their Gold Class venues will not be tied to a theatre complex with more traditional offerings.  In other countries, their luxury theatres reside on a few screens in multiplexes that also cater to non-VIP customers at more moderate prices.  This single focus solely on luxury cinemas has some exhibition executives predicting the worst for Village Roadshow.  While a luxury theatre might attract guests during the weekend, Michael Whalen, president of Muvico Theaters Inc. wonders who will show up on weeknights.  He told the Times:
"Movies are meant to be enjoyed by large crowds that laugh at the jokes together, and this business depends on regular customers. But I could be wrong. It's a free world and everybody gets to try their concept."
And you can bet that if Village Roadshow's luxury concept turns to be a winner, that other exhibitors, including Mr. Whalen, will be quick to imitate it.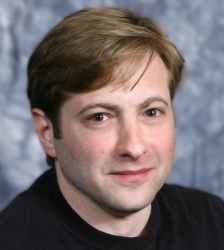 Latest posts by J. Sperling Reich
(see all)