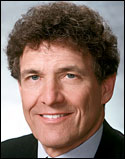 If you're looking for a screaming deal on a finished film you should probably give Warner Bros. a call. In his Los Angeles Times column today Patrick Goldstein details an interview he conducted with Alan Horn, the studio's top dog. Goldstein contacted Horn after he learned producer Joel Silver was pitching Lions Gate Films to pick up "RocknRolla", the British gangster film from director Guy Ritchie which Warner Bros. was due to release in early October.
Apparently, with the recent shuttering of subsidiaries Warner Independent Pictures and New Line Cinema Warner Bros. finds itself with too many films to release over the next six to twelve months. Besides "RocknRolla" Goldstein reports that Warner would be happy to unload two additional films; Danny Boyle's "Slumdog Millionaire", originally a WIP release, and the New Line cop drama "Pride and Glory" starring Edward Norton and Colin Farrell. Silver became proactive in a finding a new home for his film when he realized Warner Bros. wasn't about to spend the money to market the movie. Horn confirmed this in his conversation with Goldstein, saying:
"Joel has an 800-screen deal, which we'll honor, but we might not be willing to spend the marketing money he wants us to. . . The filmmakers have every right to do what they think is best in support of their movies. But we have the right to do what's best for Warner Bros. Sometimes the pursuit of those interests results in a disagreement. For now, we're preparing to release the film in October, but I don't see it starting out on 800 screens. If Joel is thinking there is someone out there willing to spend twice as much money as we're willing to, I'm sure he will pursue that."
While he was making the rounds at Warner Bros. Goldstein checked in with Dan Fellman, Warner's head of distribution. The executive spoke about the juggling act he and his staff are conducting in an attempt to make sure the studio's marketing and distribution departments aren't overloaded going into the fall and holiday season. According to Horn, the studio would like to release about 25 or 26 films every year:
"I think having a new movie coming out every two weeks is plenty," Horn said. "Any more films than that and we're putting too big a strain on the system. It's just too crowded in the marketplace these days. I'd like for us to find a way to release movies like 'Slumdog Millionaire,' but we keep coming back to the same question–can we really do it justice?"
Given Goldstein's column on Thursday, with Warner's top brass going on the record, the answer to Mr. Fellman's question appears to be "no".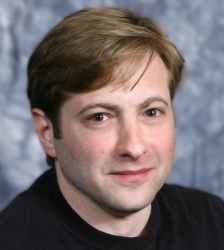 Latest posts by J. Sperling Reich
(see all)