As the multiplexing of India continues, Adlabs Cinemas and Phoenix Mills are teaming up to build a 15 screen screen at the Phoenix Market City at Kurla in Mumbai. The 140,000 square foot facility will have more about 4,000 seats. Like many exhibitors these days, Adlabs plans to fortify their offerings of first run movies with a heavy dose of live concerts and sporting events. The company will also build two of the screens as luxury theatres. No word on when the theatre will open.
Speaking about the news on Thursday Adlabs Cinemas chief operating officer Tushar Dhingra was quoted as saying:
"It is our endeavour to offer audiences a wide variety of viewing experiences. The Ebony Lounge will have live band performances round the year. It will add novelty and uniqueness to the cinema experience in India."
Heck, having a music lounge at a movie theatre would be "unique" no matter what country it was located in. Adlabs recently announced they would be building a chain of luxury lounges geared towards moviegoers and this new complex seems to fit that plan. With an emerging economy like India's such theatres would seem a natural fit, however lately many of the country's moviegoers have been complaining, mostly on personal blogs, about the high ticket prices charged by such multiplexes.
While they had everybody's attention by spreading the news about their plans for the Mumbai multiplex Adlabs also announced Kids 101, a new loyalty program meant to attract children and teenagers to the circuit's 66 locations throughout India. To start out, the program will provide games and contests to members on Sundays.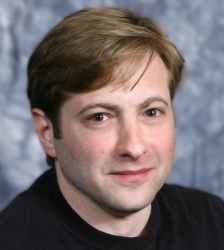 Latest posts by J. Sperling Reich
(see all)