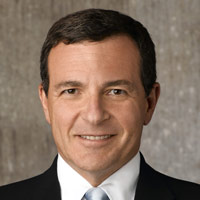 While Earth day may not be as big a holiday as say, Christmas or Independence Day, but don't tell that to the Walt Disney Company. On Monday, just a day before Earth Day, the studio had the media buzzing upon announcing that it would be launching a new division aimed at production and distributing nature documentaries.
Disney is hoping to catch the wave of successful environmental and nature films that have been earning their keep at the box office over the past several years. Who can blame them? Films such as Warner Independent's Antarctic penguin documentary "March of the Penguins" cost only USD $3 million to produce, but raked in more than USD $124 million in worldwide ticket sales. Al Gore's "An Inconvenient Truth" is another example. And though they appeared on television, the enormous ratings for nature programs such as Discovery Channel's "Planet Earth" were rather convincing.
In fact, Variety is reporting that the first film to be released by the new production unit will be "Earth" from filmmaker Alastair Fothergill, who also produced "Planet Earth". The film will be narrated by James Earl Jones and be released on Earth Day in 2009.
Disneynature, the new division's name, will release at least two films a year starting in 2009 and will be based near Paris France. Jean-François Camilleri, who until yesterday was the long standing general manager of Walt Disney Motion Pictures France, will head up the new company. According to The New York Times the subsidiary's logo will be "an iceberg shaped like the Sleeping Beauty Castle at Disneyland". You can see it here.
Disney is no stranger to producing and distributing documentaries, though they haven't done it nearly 50 years. From 1948 to 1960, they produced educational films in a series called "True-Life Adventures". Their films "Beaver Valley" and the "The Living Desert" won the 1950 and 1953 documentary Academy Awards respectively.
The move may make some sense for Disney, which has scored big recently with non-narrative films such as "Hannah Montana/Miley Cyrus: Best of Both Worlds Concert Tour". One reason "March of the Penguins" raked in box office receipts was because the whole family could go and see it. Kids love watching animals, be it at the zoo or on television and parents love to take their children to education entertainment. And if there is one company that knows how to get parents to bring their kids to a movie theatre, it's Disney. Not to mention, animals don't talk in any specific language, so the films are sure to play internationally.
That the docs won't cost a fortune to make will also help protect Disney against any downside, as the company's President and CEO, Robert Iger, pointed out:
"The films will cost enough to deliver the type of quality our customers expect, but less than a typical feature."
Apparently penguins and chimpanzees don't earn as much as Brad Pitt, nor do they require a back end deal. The Hollywood Reporter had the scoop on the projects Disneynature already has in it's pipeline:
"The Crimsom Wing: Mystery of the Flamingos," co-directed by Matthew Aeberhard and Leander Ward and produced by Paul Webster. This film will take viewers to the isolated shores of Lake Natron in northern Tanzania for a bird's-eye view of the lives of flamingos. A worldwide rollout begins in France in December.
"Oceans," in which French co-directors Jacques Perrin and Jacques Cluzaud set out to capture the full expanse of the waters that have played a crucial and constant role in the history and sustenance of man. Is it set for domestic release in 2010.
"Orangutans: One Minute to Midnight," directed by Charlie Hamilton James and produced by Frederic Fougea, centers on a 6-year-old male orangutan and his little sister, who must take a journey to find a home and a family. Worldwide release is in 2010.
"Big Cats," co-directed by Keith Scholey and Fothergill and produced by Alix Tidmarsh. The film follow three mothers — a lioness, a leopard and a cheetah — as they explore their world on the African plains. Worldwide release is set for 2011.
"Naked Beauty: A Love Story That Feeds the Earth," from filmmaker Louie Schwartzberg and producers Blacklight Films and Tidmarsh, examines flowers and their pollinators — a bat, a hummingbird, a butterfly and a bumblebee. Worldwide release in 2011.
"Chimpanzee," co-directed by Fothergill and Linfield, offers a look at the world of chimpanzees, with Christophe Boesch, head of the Wild Chimpanzee Foundation, serving as principal consultant and Tidmarsh as producer. Worldwide release is 2012.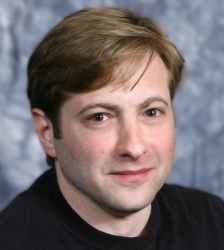 Latest posts by J. Sperling Reich
(see all)