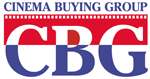 After months of industry speculation, the Cinema Buying Group (CBG) has finally announced which digital cinema integrator they will be going with to help roll out the emerging technology to its more than 600 members in the United States and Canada. The buying program put together by the National Association of Theatre Owners (NATO) for small and independent theatre operators announced that AccessIT was their choice to provide digital cinema equipment and service to more than 8,000 screens.
When CBG initially sent out their request for proposal back in the first half of 2007 it quickly sent digital cinema integrators and equipment suppliers into a frenzy. Of the ten vendors that submitted initial proposals, CBG slimmed the list down to four finalists by November of last year; AccessIT, Digiserv, Kodak and Technicolor. Another round of information gathering occurred before CBG made their decision public earlier today.
The announcement came in a three page press release that included quotes not only from CBG and AccessIT, but also from numerous studio heavyweights including Mark Christiansen of Paramount, Julian Levin of Twentieth Century Fox and Chuck Viane of Disney. Most talked about how happy they were to see that independent theatre owners were taking digital cinema seriously by moving the process forward by selecting an experienced integrator to work with. Speaking of the decision to go with AccessIT, Wayne Anderson, CBS managing director, said:
"AccessIT offered the winning package of extensive experience, exhibitor choice, and competitive cost. Our mission is historic: ensure that independent cinemas survive and thrive in the digital age—and AccessIT proved its skill and determination to make that happen."
That's going to be an interesting challenge given that many major and medium sized exhibitors have expressed some displeasure with the virtual print fees (VPFs) being offered by the studios. Even before the ink was dry on the announcement, murmuring began amongst industry insiders that the studios will have to work with CBG to refine AccessIT's second round of VPF deals to better fit independent theatre owners. Levin touched on this indirectly in his quote:
"Fox has existing deployment arrangements with AccessIT which includes contributing virtual print fees toward the cost of DCI-compliant digital projection systems. We look forward to discussing the addition of the exhibition members of the CBG."
An interesting point worth noting is that part of the requirements in CBG's RFP is that whichever integrator they selected would have to meet NATO's Digital Cinema System Requirements, the second version of which were published in early March of this year. These requirements would be in addition to the spec the Digital Cinema Initiatives (DCI) group has put together which could make things rather interesting as technology standards get written.
One eyebrow raising statement made in the press release read:
The CBG had assured its members that it would, to the best of its ability, negotiate a deal that provides some access to digital equipment and service for all members in good standing before film ceases to be available.
Nobody in either exhibition or distribution is certain when film will cease to be available, but it's a pretty good bet it won't be anytime soon.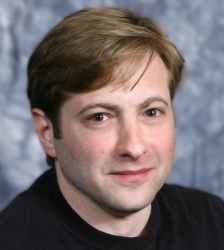 Latest posts by J. Sperling Reich
(see all)