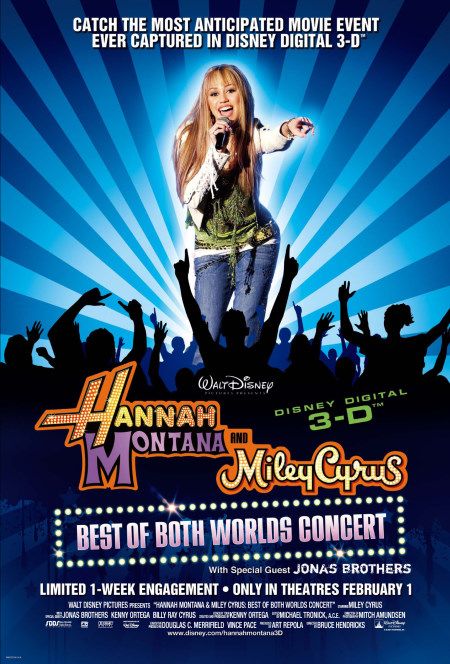 If you or your 10-year-old daughter missed seeing "Hannah Montana/Miley Cyrus: Best of Both Worlds Concert Tour" have no fear. After the film raked in USD $31.3 million on 683 screens to come in first place at the North America box office last weekend, Walt Disney Pictures announced it would be extending the run of the 3D concert film. . . indefinitely.
This comes as no huge surprise. After all, as we pointed out in an earlier post, the film broke presale records for a non-sequel taking in USD $18 million before the film screened a single time for the public. Popular web ticketing service Fandango alone sold USD $9 million. Two days before "Hanna Montana" opened nationally, more than 1000 showings had been sold out, which accounted for more than 90 percent of what was supposed to be a limited, one week engagement. So, needless to say, the film had a huge head start over competition at the multiplex including new releases such as "The Eye", a horror film released by Lions Gate and starring Jessica Alba.
Besides setting high marks for presale earnings, "Hannah Montana" blew away a few additional historical records. The film scored the biggest opening of any film playing on less than 1,000 screens, and marked the best opening of any pure digital 3-D release. Disney was gated by how many screens they could open "Hannah Montana" on based upon the number of digital 3-D screens that exist in North America. What truly helped the film rake in the dough was the fact that Disney played their cards right; instead of handling the release as a piece of alternative content to be played during non-peak hours, they played off the popularity of pop-star Miley Cyrus and distributed it as an actual event movie that audiences were willing to shell out a few extra dollars for.
"Hannah Montana", which was produced internally at Disney, only cost USD $7 million to produce. Given that the film had made more than twice its budget in presales before it even opened, predicting the run would be extended didn't take a brain surgeon. According to Variety, Disney distribution chief Chuck Viane said the decision to extend the run was made as early as Saturday evening.
However Disney's extending what was supposed to be a "limited engagement" has many parents crying fowl. Newspapers and the internet were chock full of stories with griping mothers and fathers who had done everything short of commit armed robbery to score their tweens a ticket to "Hannah Montana" when tickets went on sale December 1st, 2007. One of the more humorous rants came from CNET blogger Michelle Meyers in the form of a memo to Disney executives:
Perhaps some consumers will be happy about the theater extension. But the whole thing leaves me feeling taken for a fool. Under normal circumstances, the savvy–or even cynical–consumer in me would have been skeptical of the one-week run, and maybe even refused to play into the madness it appears your company created just to boost sales. But hey, when it comes to your kids, parents don't always think straight–but of course you know that.
Of course, some media outlets, such as MSNBC, came to Disney defense with stories about how limited-time offers are legitimate marketing tools that have been used by companies for years.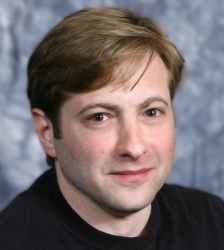 Latest posts by J. Sperling Reich
(see all)