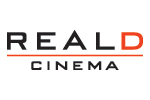 Fresh off the hype surrounding the release of "U2 3D" it appears Real D, the leading provider of digital 3D exhibition technology, has raised an additional $20 million in their fourth round of venture capital financing. PEHub.com is reporting that Pequot Capital led the most recent round of financing.
No doubt Real D will be using this latest round of financing to fund their aggressive expansion plans as they try to reach their goal of being installed on 4,000 screens by 2009. They are already a quarter of the way there with a reported 1,100 screens as of November 16th, 2007, the day Paramount Pictures released "Beowulf" in 3D.
Back in March of 2007, when Real D's install base was 700 screens, the company announced a third round of financing of $50 million from Shamrock Capital Growth Fund. If you do the math you'll see that in eight months during 2007 (between March and November) Real D managed to install their technology on 400 screens meaning the company will have to increase it's install rate by more than 300% in 2008 and maintain that rate in 2009 if they are to reach 4000 screens.
While on its face this may seem downright impossible Real D may just be able to pull it off. They already have a 500 screen deal in place with Odeon and UCI in the United Kingdom. As well, the film industry has fallen in love with digital 3D since they began to see incremental box office gains in films that are projected using the technology. During the opening weekend of "Beowulf" in North America, Real D screens alone grossed $8 million, nearly a third of its total weekend take. With A-list filmmakers such as Peter Jackson and James Cameron presently working on 3D films and DreamWorks Animation planning to produce all their films in 3D demand for the technology Real D specializes in is sure to grow over the next several years.
It's not all sunshine and roses for Real D however, as companies such as Dolby and NuVision have entered the marketplace with alternative technologies. An additional $20 million will certainly help Real D stay competitive in an expanding market.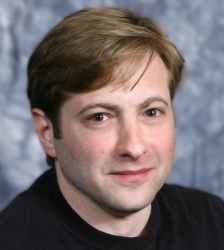 Latest posts by J. Sperling Reich
(see all)